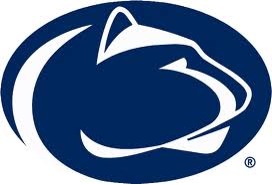 Pulling Back the Curtain and Instituting Control
The NCAA football sanctions are a game changer at Penn State. The athletic curtain has been pulled back and we now know the length and breadth of how institutionalized future fall football weekends in the valley shall become.
NCAA President Mark Emmert announced on Monday that Penn State agreed to sanctions for its iconic football program resulting from the conspiracy and cover-up of the Jerry Sandusky child sex-abuse scandal, they are
• Pay a fine of $60 million – to fund outside programs preventing child abuse
• Reduce annual football scholarships from 25 to 15 immediately for 4 years
• Vacate all football wins (112) from the 14 scandal years from 1998 to 2011
• No participation in post season bowl games for the next four years
Football will never again be placed ahead of educating, nurturing and protecting young people." NCAA President Mark Emmert
Oh, there will be football. The students, faithful fans and surrounding community will come together and enjoy the games. Beaver Stadium will fill, fans will party, celebrate wins, mourn the losses but it shall be years before Penn State football resembles what they once knew or heard about.
The Penn State's Board of Trustees chooses to accept punitive measures rather than face multi-years of elimination of football in Happy Valley (read that as the sports equivalent to the death penalty).
It is challenging to understand the harm done to victims, to men of institutional authority, to trustworthy coaches, to the football players past and present, to the larger widespread alumni and the local business community that surrounds this great university. But it is now apparent to all that football "happy" is under new controls.
Dorothy in the Wizard of Oz had a strange look on her face when she pulled back the curtain and heard the Wizard loudly say, "Pay no attention to that man behind the curtain". The similarities of that movie line came into focus yesterday as the NCAA not only made these measures so hurtful to Penn State, that they by their actions indicated to all other national college presidents "Pay attention" this does not need to be repeated.
The high-powered brand of college football elixir brewed up and protected by former leaders within Penn State made for a very happy fandom. Indeed the institution itself during those 14 years and characteristically before then benefited from this branded product. Football made a proud institution grow in even greater status amongst its peers. So, the events of these past 9 months make this a very hard swallow for Penn State fans and for those of us who love what's good about college football.
Louis Freeh, the special investigator council hired by Penn State Board of Trustees released an independent review on July 12, 2012 and uncovered that among the more criminal acts of this tragedy lies the claim that this university failed to take appropriately institutional steps to protect victims and subsequently controlled the situation(s) to meet their own needs to protect the football program.
Freeh, like Dorothy pulled back the curtain. See the report and download here http://thefreehreportonpsu.com. That report basically sealed Penn State's athletic fate thus laying the groundwork for the NCAA to step in next and take control.
NCAA President Mark Emmert took the curtain opening from Freeh and in just eleven days after the published report the NCAA moved to control what was Penn State branded football. Like it or not – the NCAA, not Penn State, now has instituted the new football "happy" in that valley for many years to come.
Emmert – though he tried to not to go there in his press conference – did through this action opened Pandora's box for future NCAA Presidents and the larger community of collegiate presidents to look upon the act of sanctioning in a similar manner. Putting aside recent past criminal related athletic scandal examples like those at Virginia and Duke this part of college athletics future remains to be seen, but at least the NCAA on this day made college presidents pay attention to what's going on behind the curtain.