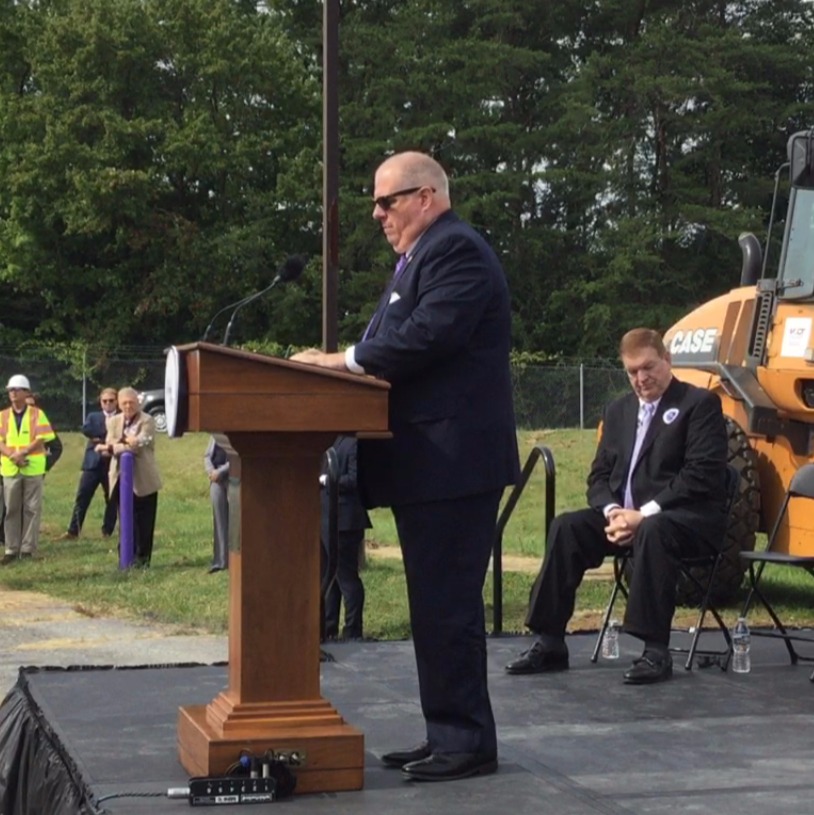 Purple Line Construction Begins in Prince George's County (VIDEO)
Construction started on the Purple Line started about 11 a.m. Monday when Gov. Larry Hogan operated a John Deere excavator to knock down a portion of a metal building not far from New Carrollton.
"The Purple Line project will be an incredible and important economic driver for Maryland. It will integrate seamlessly with our current transit systems, including Metro, MARC and Amtrak," Hogan said.
Construction began after Hogan and U.S. Transportation Secretary Elaine Chao ceremonially signed a funding agreement that commits $900 million in federal funds for the $5.3 billion project. Montgomery and Prince George's counties will contribute $330 million.
Hogan said $550 million had been shaved from the cost of the project.
The Purple Line will run from Bethesda to New Carrollton, providing transit links to Metrorail's Red, Orange and Green lines; MARC's Brunswick, Camden, and Penn lines; and Amtrak at New Carrollton. The light-rail line will have 21 stations along its 16-mile east-west route, including stops in Silver Spring and College Park.
Chao sang praises of the public-private partnership that will construct and run the Purple Line.
"In some states, private sector funding [and] financing discriminated against. We have tremendous needs in this country for infrastructure and there's just not enough money," Chao told reporters. "It's a source of funds that should be tapped."
Hogan said the project will create thousands of construction jobs. Direct and indirect jobs would total 52,000, Chao said.
The Purple Line has been the subject of a long-running lawsuit. The suit continues, but construction is being allowed to proceed.
Previous Posts:
Maryland U.S. Senators Release Statement on Purple Line Funding
Berliner on Purple Line: 'It's A Great Day for Montgomery and Prince George's Counties' (VIDEO)