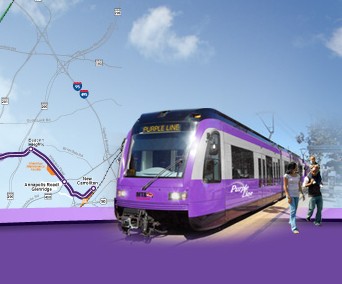 Purple Line Debate and Rally Scheduled in Silver Spring Tonight
The Action Committee for Transit (ACT) is holding a rally tonight outside the AFI Silver Spring Theater and Culture Center denouncing a debate about the future of the Purple Line that is being hosted inside by the Maryland Public Policy Institute.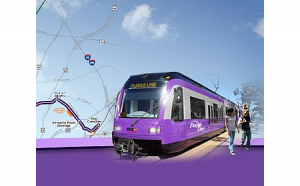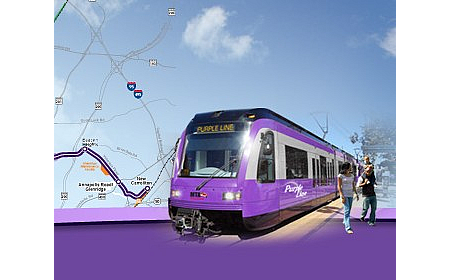 ACT called the event a "fundraiser." The event costs $45 per ticket to attend. You can read the ACT press release here.
According to the MPPI, the debate will "examine whether the Purple Line is the best way to reduce road congestion, achieve its ridership goals, and whether it is the most cost effective way to spend transportation dollars." The moderators are  Richard Parsons, Vice Chair and co-founder of the Suburban Maryland Transportation Alliance, and Managing Partner of ProActive Community Strategies, LLC, a public affairs consulting firm in Rockville; and Randal O'Toole, a senior fellow with the Cato Institute and a visiting fellow with the Maryland Public Policy Institute specializing in land-use and transportation issues.
The Purple Line is a proposed $2.44 billion light rail extending from Bethesda in Montgomery County to New Carrollton in Prince George's County.
MPPI released a response to the protest saying, "At a time when the state is facing structural deficits for years to come, getting the facts about a project that would cost Maryland taxpayers for generations is especially important. That is why MPPI asks members of Action Committee for Transit, who support the Purple Line and who plan to protest the event this evening, to instead buy tickets to attend."
You can read the entire MPPI press release here.
After the 6 p.m. rally, ACT is hosting a Purple Line discussion at the Tastee Diner in downtown Silver Spring at 7 p.m., complete with Purple Pancakes, according to the organization.