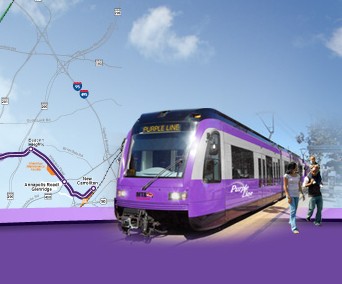 Purple Line Update: Work Near University Boulevard Begins July 6
Crews working on the Purple Line are expected to begin demolition on the Mega Super Market at the intersection of University Boulevard and Piney Branch Road beginning Friday, July 6.
For safety reasons, the sidewalk and bus stop in front of the work area will be closed between 9 a.m. and  4 p.m. until Tuesday,  July 10.
Officials are asking pedestrians to use any of the bus stops in close proximity, and to avoid work zones for their safety.
There is no weekend work planned, according to a news release.