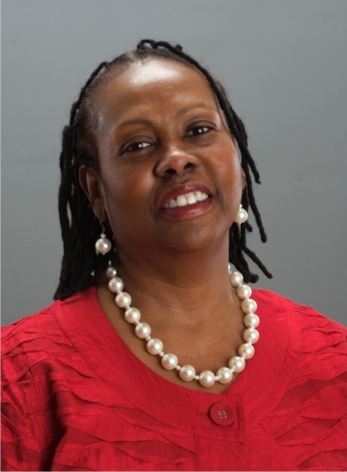 PVAC Fund, Inc. Commends LaJoy Y. Mosby
Transforming Lives…
"The PVAC Fund, Inc. thanks and commends Fund Member, LaJoy Mosby for over 40 years of community service, and for her support of the GEMs Giving Circle Programs and Scholarship Fund."
2015 marks the 40th anniversary of LaJoy Mosby's initiation into Delta Sigma Theta, Inc. at Alpha Chapter, Howard University. A member of Potomac Valley Alumnae Chapter for the past 29 years, she is currently a member of the Economic Development committee and has the privilege of chairing the chapter's 30th Anniversary celebration this year.
LaJoy is the Deputy Project Director of the Office of Minority Health Resource Center. The Resource Center is the nations largest repository of information on minority health issues. Ms. Mosby has been a fixture with the project for over 19 years leading the day-to day operations and contributing to the overall growth and expansion of the project. Working in the field of program and project management for over 30 years, Ms. Mosby has also worked in education administration and sales/marketing. Ms. Mosby obtained a B.S. in Microbiology and an M.B.A. in Health Services Administration from Howard University.
LaJoy Mosby is an active member of The Peoples Community Baptist Church where she serves as co-chairperson of Project SHARE, a food for community service program. Ms. Mosby has served on local and national nonprofit boards including the National Black MBA Association, where she previously served in various capacities including president of the Washington, DC chapter, member of the National Board of Directors and as National Secretary. She currently serves on the advisory board of IMAC, a local nonprofit with a focus on youth development.   She is also a member of the National Association for Female Executives, the Howard University Alumni Association and the Central Maryland Chapter of the Afro-American Historical & Genealogical Society, Inc.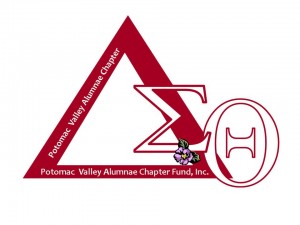 PVAC Fund, Inc.
The PVAC Fund, Inc., is a 501 ( c) 3 nonprofit organization, and serves as the fundraising arm of the Potomac Valley Alumnae Chapter of Delta Sigma Theta Sorority, Inc.
 GEMS Giving Circle and GEMS Scholars Scholarship Program
The GEMS Giving Circle is designed to enable the members of the Potomac Valley Alumnae Chapter of Delta Sigma Theta Sorority, Inc., and others to help transform lives by funding scholarships and programs that prepare young girls for full participation as leaders in the 21st century. The Word GEMS is an acronym for "Growing and Empowering Myself Successfully." The Goals of the program are to instill in the young girls ages 14-18 the need to excel academically, to set goals and plan for their futures beyond high school, and to participate in service learning and community service projects.
The Giving Circle enables the PVAC Fund, Inc. to guarantee scholarships to college-bound girls that participate in the Delta GEMS Program.
 Go to WWW.PVACFUNDINC.ORG to support the GEMs Giving Circle and learn more about the PVAC Fund, Inc.