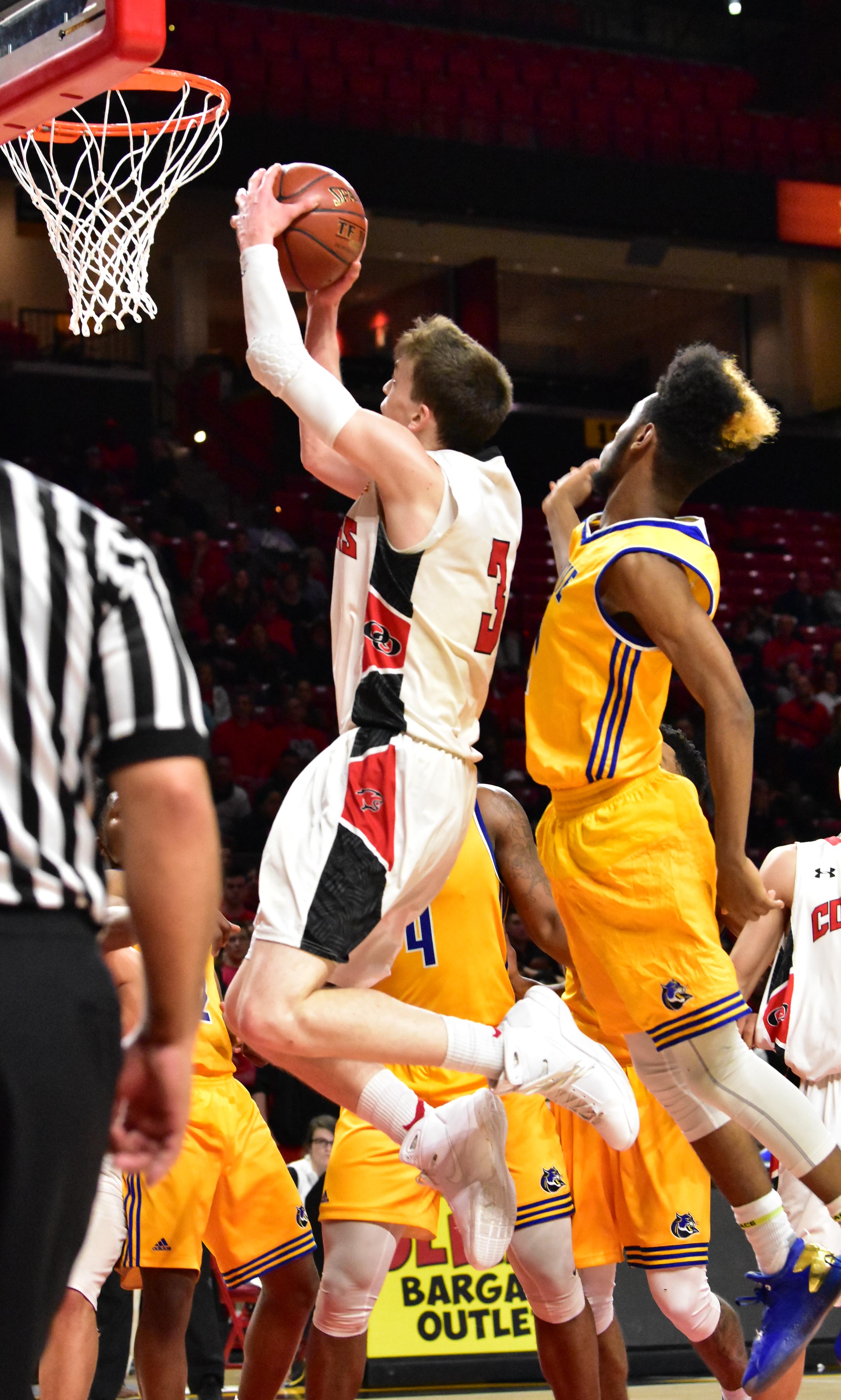 QO Upsets #1 Ranked Wise. Moves onto State Finals (PHOTOS)
Thursday night at the Xfinity Center the Quince Orchard Cougars faced the 21-0 Wise High School Pumas and shocked the region with an upset win like no other in Maryland 4A tournament history by winning 55-52.
The Cougar offense was in high gear shooting a torrid 7-9 field goal total (77.8%) in quarter one, followed by an amazing 7-10 FG total (70%) in the second quarter to lead the Pumas 30-19 at the half. Balanced scoring for QO was apparent throughout the game with eight Cougars contributing points, 17 of which came from the bench.
Cougar leading scores were #3 Johnny Fierstein with 17 points, #14 Jack Faraone 9 points, #22 Daniel Dorsey 8 points, #4 Matt Kelly with seven points.
The clock read 1:05 in the fourth quarter and the score was Cougars 48 Pumas 46. Quince maintains a lead and Wise scored with 24 seconds remaining in the game to bring it to a one point game Pumas 52 Cougars 53. The next possession as time is running out Quince Orchard's #32 Jake Feidelman is fouled putting him on the line to seal Wise's fate by making both free throws 55-52 Quince Orchard. A desperation three pointer by Wise falls short and the Cougars move on to face Perry Hall of Baltimore County.
As I watched the game it goes without saying coach Paul Foringer did a masterful job preparing a game plan to defeat a highly talented Wise basketball team. Coaches strive to mold players into a philosophy that prepares them both physically and mentally to face any opponent and any situation. Coach Foringer's team was mentally tough last night. Coach Foringer had the best game plan and the best players to execute his plan and the results speak loudly. His "homegrown team" are players who have been playing together since grade school and are on the verge of something very special. I am pretty sure the Quince Orchard community is very proud of their team and will be headed to Xfinity Center this coming Saturday evening to support their team.
Daryl Schultz
Photos to Follow:
2017 © Daryl Schultz