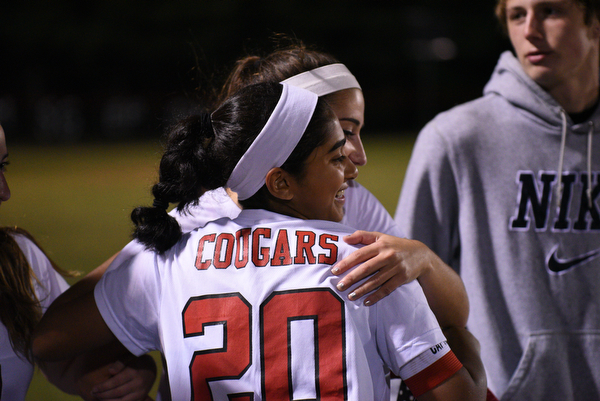 QO's Girls Soccer Coach Shares Her Thoughts on the Sport
As high school soccer teams head to the playoffs, MyMCMedia caught up with Peg Keiller, coach of the Quince Orchard High School girls soccer team.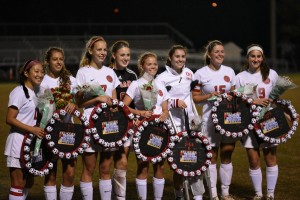 She talks about advice for younger players, preparing for physical play and role of parents. Here's our discussion-
1- How long have you been coaching?
I have been coaching soccer forever, but I've been the girls' varsity coach at QO for 16 years.
2- What do you like about coaching high school soccer?
I enjoy the family, school, and community support of high school soccer. I like working with girls in this age group, not only coaching them in soccer, but preparing them for life after high school, for becoming strong, independent adults.
3- How is the QO girls team doing this year?
Currently our record is 7-5. We enter playoffs with a first round bye as the second seed in the 4A West – North Sectional
4- How is being on a sports team beneficial to teens?
Playing a high school sport can help teens learn to manage their time, even though it gives them less free time. Having less free time forces students to manage what time they do have wisely. Playing a high school sport also provides nearly daily structure during a time of day that many teens do not have structure. Of course, there are health benefits as well.
5- What is unique about the QO girls team?
At QO, we have a great group of girls who get along and support each other well. We don't have "drama" that can too often accompany groups of girls. The girls are very open-minded and tolerant of differences.
6- How has the community helped to support soccer at QO?
Most of the support comes from the school or the parents. They have volunteered their skills and time to take various tasks off my plate (things not directly related to the coaching of the sport, such as fundraising and field lining), so I can focus on coaching soccer.
7- You had a lot of girls try out this year. Do you see the interest in soccer steadily increasing? If, so why is soccer such a popular sport? and Do you think having a girls professional team in the area influences girls to play the game?
I think soccer has been a pretty popular sport among girls for quite some time. Though my numbers do fluctuate a bit year to year, I always have more girls interested in the program than I can logistically manage. It seems that, especially in this area, so many girls play soccer starting a young age. I think the local professional team as well as the national team have sparked interest in soccer.
Soccer is a popular sport for many reasons. First, it's the most popular sport in the world, and with access to seeing the world game increased (cable, internet, YouTube, etc.), I have seen more soccer jerseys on the streets. Also, we have a very diverse population in this area, so people moving here from other countries bring their interest with them. As a sport goes, it doesn't require much equipment, so the game at its most simple is accessible to anyone. It can be played 1v1, 2v2, 3v3, etc., whereas some other "American" sports require more participants.
8- What is the best advice you have gotten as a player?
Ha ha. Well, I was a pretty intense player, so I know I heard "calm and focus" a lot!
9- What advice would you have for players who want to earn a spot on your team in the future?
I would advise players to come fit and ready, which takes preparation. I would tell them to be ready for a quick, physical game. In recent years, I have had a lot of good soccer players come out, and it's not easy to decide who is going to contribute to varsity, who needs some time on JV, and who is not a good fit for the program. It's like splitting hairs at times, so my advice would be for players to find a way to stand out. It may be speed, strength, ball control, field vision, attitude, communication, etc. Being very strong in one area can set a player apart from a group or players that have decent skills across the board.
10- What steps do you take to help reduce concussions and other injuries on your team?
We have been using a warm up and strengthening program for years that is intended to decrease injuries, especially knee injuries. We focus on form when running and turning, and on strengthening the muscles that protect our joints and strengthen our core.