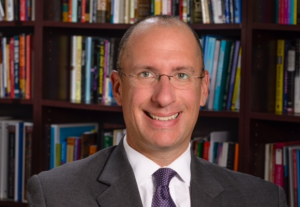 Questions Swirl About Starr's Future at MCPS (VIDEO)
UPDATED The Montgomery County Board of Education has a closed session scheduled Friday and it would appear that Superintendent Dr. Joshua Starr's $250,000-plus yearly contract hangs in the balance.
The closed door meeting is scheduled for 1:30 p.m.
Starr's contract expires June 30, but school board policy requires the superintendent to indicate whether he wants his contract to be renewed by Feb. 1. The board then has until March 1 to make its decision to renew or terminate the contract.
"I don't know whether he submitted a letter or not; at this point he has indicated he would like another four-year term," MCPS spokesperson Dana Tofig said.
Starr was hired on April 25, 2011, unanimously for a four-year term as superintendent beginning July 1, 2011. He was hired at a yearly salary of $250,000, but has been given increases in that pay in accordance with the other twelve (12) month administrative employees of MCPS. His current salary is $264,002, according to Tofig.
Board member Mike Durso told MyMCMedia Thursday that the discussion on whether he supports rehiring Starr is "premature."
"I really think it is premature in the process to speculate with you," Durso said.
County Councilmember Craig Rice, who chairs the Council's Education Committee, said he has been in conversations this week with School Board President Patricia O'Neill about the procedures and plans if there was a superintendent vacancy. Rice said if there was a change filling the position would entail a national search and appointing an interim superintendent.
Montgomery County Council President George Leventhal has also talked with O'Neill recently but he did not provide any details about their conversation or the subject matter. Leventhal also said since he doesn't have a vote in the matter he was not going to share his thoughts on Starr's future.
Starr was the subject of a recent letter dated Jan. 19 to the Board of Education from Jeanette Dixon, retired MCPS principal. You can read that letter below.
In December,  MyMCMedia's Sonya Burke asked Starr about his job.
Related: