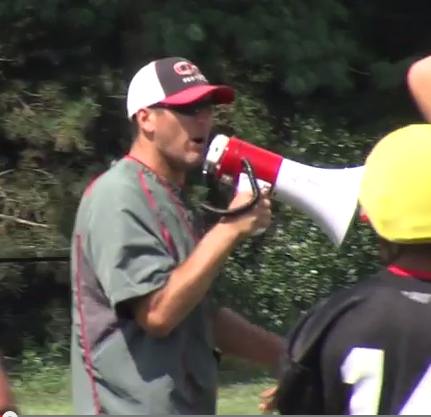 Quince Orchard Cougars Set to Roar Under New Head Coach (Video)
Armed with a bullhorn, John Kelley barked orders in his new role as head coach of the Quince Orchard High School football team. Kelly took over the head coaching job from longtime coach Dave Mencarini who left to coach at Urbana High School. Mencarini built the football program at the school as one of the most competitive in the state.
Now it's Kelley's turn to make his mark.
MyMCMedia's Krista Brick reports.

Related posts: