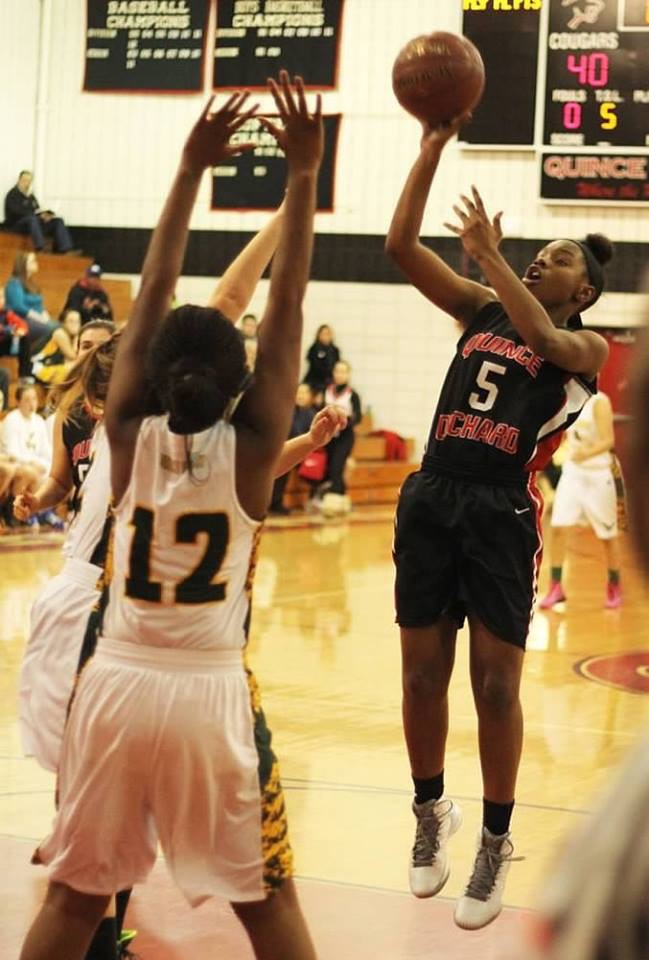 Quince Orchard Freshman Making Her Point (PHOTO)
Freshman Jordan Odom came to Quince Orchard High School already anxious to get to basketball season. This 15-year-old point guard has already caught the eye of college recruits from her play in tournaments across the nation. Now as a Cougar, Jordan is one of the top freshman point-getters in the county averaging about 15.8 points per game. Here are her thoughts on her season so far.
What has been the biggest transition for you as a high school player?
There are a lot of better players that make you want to go harder. It is tough. They expect you to do way  more than you are used to.
You have had some interest in college coaches already. How does that make you feel?
It doesn't make me intimidated. It actually makes me work harder, because I know they are watching.
What is your key to improving?
I practice a lot. I never really have free time because I play basketball all year long. I practice free throws every day.
What is your favorite shot?
I don't have a favorite shot, but my can't-miss shot is from the free throw line. My favorite move is the euro step. (which she described as an offensive move that includes going to the basket and making a fake move to the rim one way and moving to the basket the other way.)
What is your goal for the future?
To go to college and play basketball overseas some day.
What is your advice for younger players?
Always give 110%, because you never know who's watching.