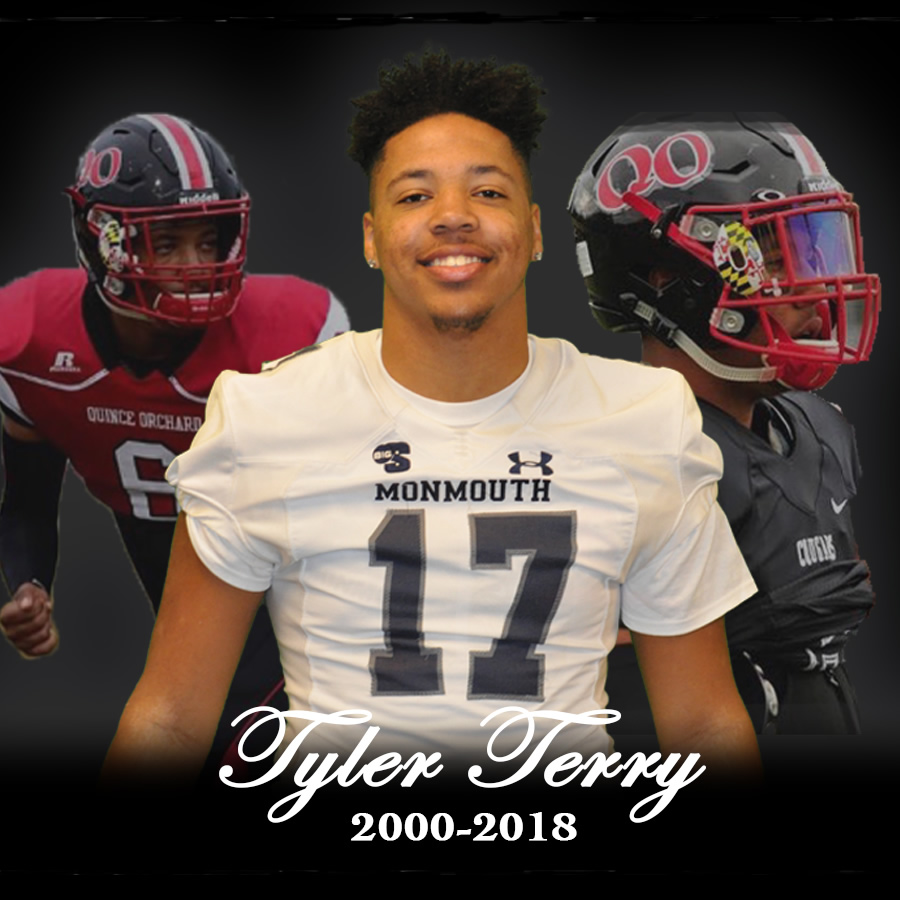 UPDATE: Detectives Investigate Gaithersburg Teen's Death
Update, 6 p.m.: Montgomery County police said Monday evening that detectives are investigating the death of Tyler Steven Terry, 17, of Gaithersburg.
About 7:48 a.m. Monday, Jan. 29, Montgomery County Fire & Rescue personnel responded to a community basketball court located in the area of Hillstone Road and Timber Rock Road in Gaithersburg for the report of a teenage male who appeared to be in cardiac arrest.
Gaithersburg Police officers and Montgomery County Police officers also responded to the location. The patient, identified as Terry, was taken to the hospital. Detectives began an investigation into the circumstances surrounding this medical event as Terry was considered to be in grave condition, police said.
Detectives have determined that on the morning of Jan. 29, two groups met at the basketball court with the intention of fighting. Terry, from one group, and an adult male from the other group, fought first. The fight between Terry and the other male involved minimal physical contact. After about 2 to 3 minutes of fighting, Terry stopped fighting and walked away from his opponent, appearing as if he were tired, police said.
Two other fights between individuals from the opposing groups occurred during the next 5 to 10 minutes, police said. While the third fight was occurring, Terry collapsed on the ground and became unconscious, and witnesses called 9-1-1, police said. Several witnesses captured the three fights and Terry's collapse on cell phone video.
Terry was taken to a local hospital and then to Children's National Medical Center in Washington, D.C., police said. Tests were conducted to determine if Terry suffered any injury during the fight; no injury was detected, police said. Medical personnel determined that Terry had suffered a cardiac event and confirmed the presence of a pre-existing medical condition, police said. On Feb. 11, Terry was declared deceased at the hospital. It was determined that no autopsy would be conducted as the pre-existing condition had been identified, police said.
Investigators will review this case with the Montgomery County State's Attorney's Office to determine if any criminal charges are warranted in this case.
Original post: The Quince Orchard High School community is mourning the death of Tyler Terry, a 12th-grade student who played linebacker on the school's football team. Terry died Sunday at Children's National Hospital after being hospitalized for nearly two weeks with a heart condition.
Tyler had committed to playing football at Monmouth University in the fall, according to a statement from the university.
In a letter posted on the Quince Orchard High School's website Monday, Principal Carole Working said support will be available for students and staff in the form of psychologists, counselors, and pupil personnel workers.
"For those of you who knew Tyler, we ask that you remember and celebrate his passion for football, his love of his family and friends, and his great big infectious smile," Working wrote.
A statement on the Quince Orchard football team Twitter account said Tyler's death has had far-reaching impact.
"The outpouring of support shown by everyone is amazing. That is a testament to how he lived his life, with a big smile on his face and making someone laugh," the message stated. "We will strive to accomplish everything he will not be able to, all the while doing it for him. We love you buddy."
#6Strong pic.twitter.com/r9v0h6vWOO

— Quince Orchard Fball (@QO_FOOTBALL) February 12, 2018
Crosstown rival, Northwest Jaguars demonstrated their support today by wearing red as shown in NW Athletic Director's twitter account.
This ones for you Tyler, the Terry family, and the whole @QOAthletics community. NW supports you and prays for you. #TT6 #FLYHIGHTY @QO_Coach_Kelley @QO_FOOTBALL pic.twitter.com/0sOWAM8a1e

— Anne Rossiter – AD (@NWJagSports) February 12, 2018
A GoFundMe page has been set up to help Tyler's family with medical and funeral expenses.