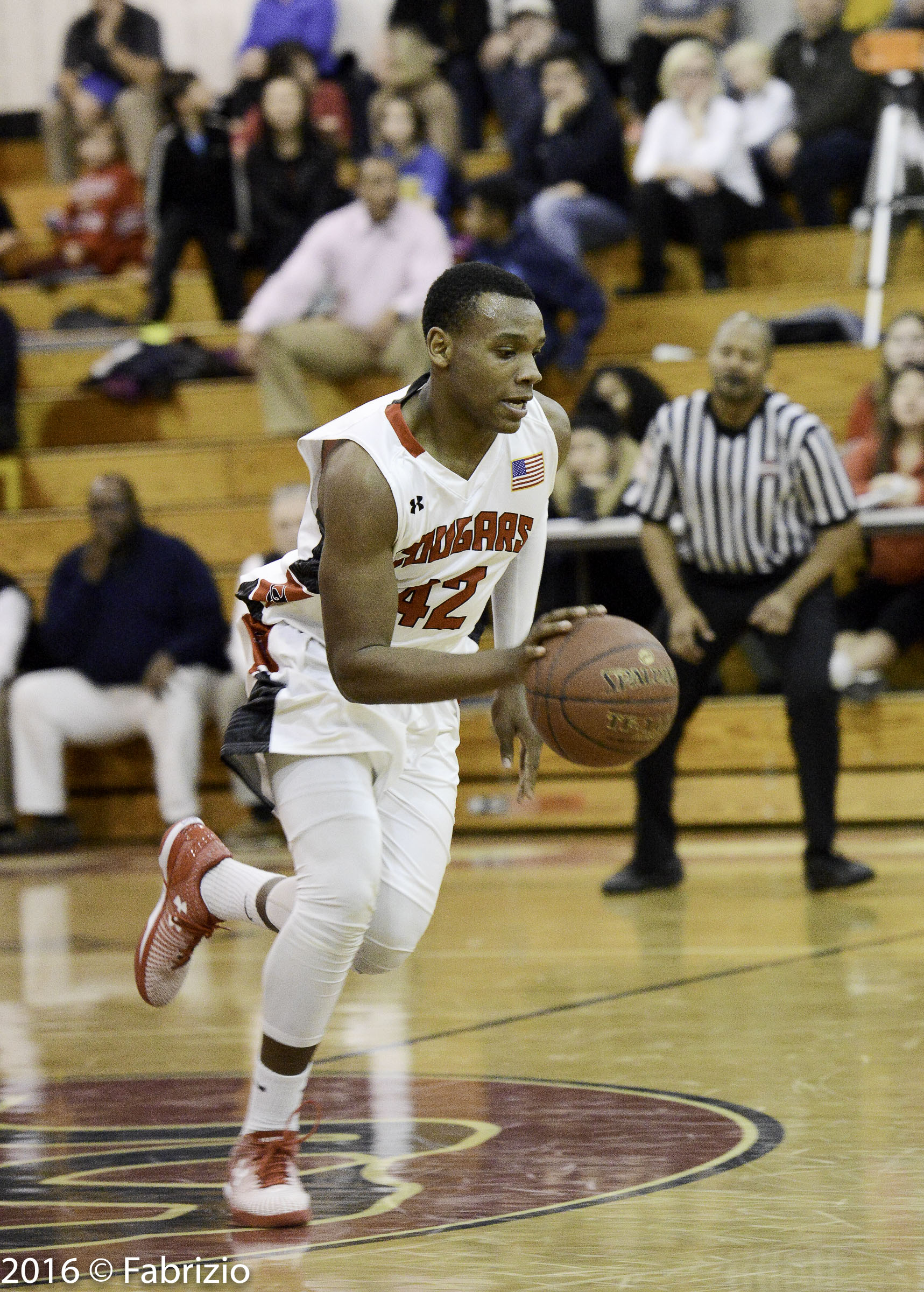 Quince Orchard Varsity Boys – Tops in MoCo
The Quince Orchards Boys basketball team secured their 16th win tonight with just two losses so far this season. They defeated Watkins Mill 71 to 45 in Darnestown. The Cougars were recently ranked 20th in the Metro area by the Washington Post's AllMet Sports staff. QO's Johnny Fierstein, who has been on a tear the last couple of games, scored 18, while his teammate Matt Kelly collected 19 for the game. Both players sat down midway in the 3rd quarter and let the bench players get some quality time.
The game started with a boys Montgomery County Recreation team from Darnestown Elementary joining Quince Orchard on the bench to help with the team cheers prior to tip off. That bit of encouragement from the local followers provided a little boost as Watkins Mill kept the 1st quarter close staying within 8 points of the Cougars at 17 to 9.
However it did not take Quince Orchard long to double up the score on Watkins Mill when by mid quarter of the 3rd the score was 49-23 and the front line for QO headed for the bench. Watkins Mill's Jeremy Cherokee was leading scorer for the game going 9 for 12 from the charity stripe and adding in 12 points from the field for a total of 21 of WM's 45 points.
Final QO wins 71 to 45.
Photos to follow
Phil Fabrizio
@Photoloaf