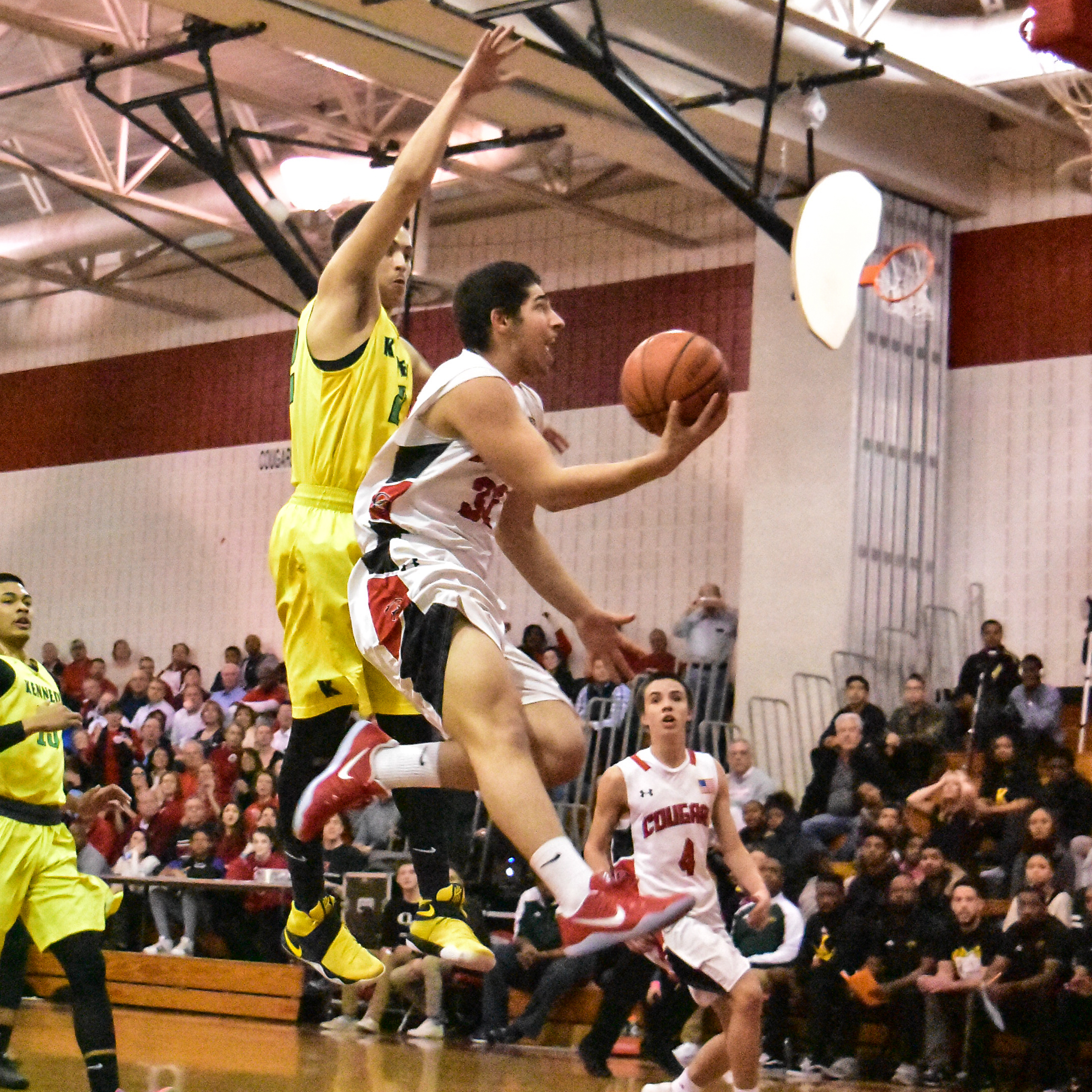 Quince Orchard's Tenacious Man-to-Man Defense Defeats Kennedy High School 52-37 (PHOTOS)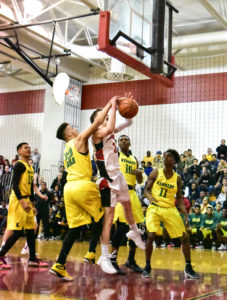 Last night the Cougars of Quince Orchard High school began the scoring with two three point baskets and never relinquished the lead during the contest defeating the Cavaliers of Kennedy High School 52-37.
The Cougars played a very aggressive man to man defense that caused turnovers and missed baskets by the Cavaliers throughout the game. Kennedy played mainly a 1-3-1 zone defense that could not stop Quince Orchard from shooting over it which, accounted for seven three point baskets during the game.  There are three ways to defeat a zone defense, first – beat it down the floor before it sets up, second – pass the ball faster than the defense can shift and of course shoot over top the defense.  Quince Orchard accomplished all three strategies during the game.  The quickness of the Cougar passing against the Cavalier defense at times gave open looks at the basket that lead to the Cavaliers defeat.
A strong Quince Orchard second half performance was fueled by #4 Matt Kelly who lead all scores with 18 points, five baskets of that total coming from behind the three point line.  High scorer for Kennedy High School was Jonathan Mustamu with 14 points.
Quince Orchard plays host to Richard Montgomery for the 4A West Regional Championship Saturday.  The time of the contest has not been posted on the MSPPAA website.
Photos to follow…