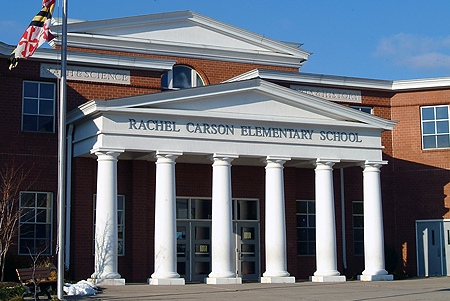 Rachel Carson Petition Calls for New Elementary School in Lakelands
One Gaithersburg elementary school community is so concerned about overcrowding at the school it is making an unusual request to the county to allow developers nearby to submit plans that call for more housing to be built there.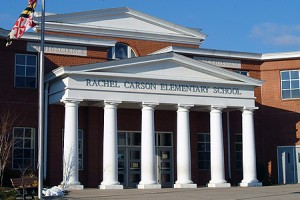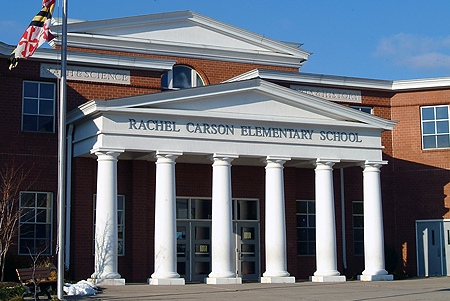 The petition being circulated by the Rachel Carson Elementary Capacity discussion group, including members of the school's PTA, actually asks Montgomery County Council to put a placeholder project in the school system's capital improvement plan that would allow developers to submit site plans for  housing construction in the area. That, the petition claims would give local leaders an accurate prediction of the school capacity needs here.
The petition reads, "With correct numbers and accounting for the pent-up development, MCPS would need to build at least 2 new elementary schools, not just an addition or two as currently proposed. It is imperative for stability of the RCES neighborhood not to be divided by multiple boundary studies over a decade driven by incremental additions."
In addition, the petition requests the county and city work together to identify and provide land to the Montgomery County Public Schools to build a new elementary school in the Lakeands along Darnestown Road.
According to the petition, RCES is the only elementary school with over 1,000 students. MCPS projections show that RCES will still be the most overcrowded school in 2020. RCES is the only school with 10 or more portables that does not have a solution in the CIP.
Rachel Carson is currently about 300 students over capacity.
Andy Ross, one of the organizers of the RCES Overcrowding Discussion group, says his group believes that while a new addition at Dufief Elementary School could relieve some overcrowding at Rachel Carson, new students from new developments would quickly backfill any of the breathing room created by the move.
"MCPS is not looking at the numbers that are not on the site plan," Ross said.
A new school, while it would likely divide the Kentlands and Lakelands neighborhood, would provide the relief for the community  that expects several new residential projects to materialize in the future. According to the group's proposal, a new school could accommodate about 328 current Rachel Carson students, plus 221 students at Fields Road Elementary plus 144 students from Thurgood Marshall or from new development.
The petition appears to have been signed by the following state delegates:
Andrew Platt, District 17 State Delegate, RCES Alumnus
Cheryl Kagan, District 17 State Senator
Kumar Barve, District 17 State Delegate
Jim Gilchrist, District 17 State Delegate
You can read the petition here.