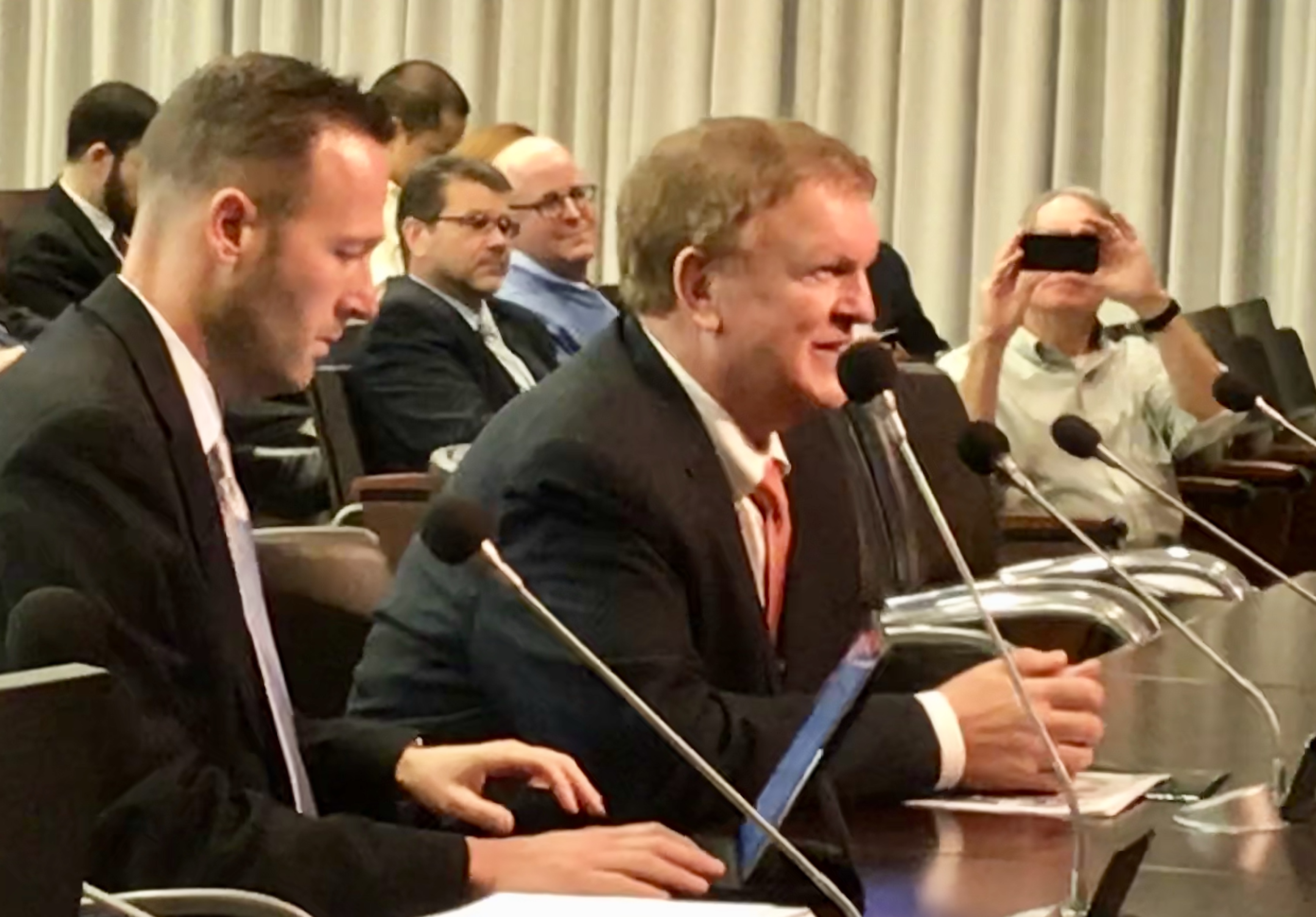 Rahn Provides Some Answers on I-270, I-495 Projects
When Gov. Larry Hogan unveiled his $9 billion traffic congestion relief plan he left a lot of questions unanswered.
What was he going to do with the American Legion Bridge?
Why add four lanes to I-270 when two reversible lanes could satisfy?
How can the state expand the Capital Beltway when homes, parks and Holy Cross Hospital are built next to the busy highway?
Maryland Transportation Secretary Pete Rahn came to Rockvillle on Thursday to meet with councilmembers to start to answer some of those questions. Council President Roger Berliner was largely pleased.
"I thought it was a very constructive dialog. I think he's a truly constructive person," Berliner said.
Despite Berliner's reaction, Rahn made it clear that the laws governing the project prevented him from being specific about details. The state envisions a public-private partnership (P3) to design, finance, build, operate and maintain the new lanes of traffic.
Under a P3, state officials can say what they want, but they can't provide information that would direct potential concessionaires toward specific ideas.
"We know we want — we want four additional lanes of travel," Rahn said after the meeting. "How those are configured will be up to the concessionaires when they bring their proposals forward. That's why we're not being prescriptive as to how they accomplish it. We're being very clear in what we want, and it's up to them to bring us the how."
But he did say Hogan wanted a solution for the American Legion Bridge, a chokepoint between Maryland and Virginia, and that the two states have had conversations so "our systems can link up in smooth way for people using express toll lanes."
Does that mean four more lanes to the American Legion Bridge? Rahn said he didn't know.
As for reversible lanes versus four permanent lanes for I-270, Rahn said the state was thinking long term. Growth in Frederick means the extra lanes would be necessary.
For I-495, Rahn said bidders will have to add capacity in the constrained spaces along the Beltway.
"We don't have to come up with the how. We just have to come up with the what," Rahn told the councilmembers.
Councilmember Tom Hucker wanted to pin Rahn down on a likely toll for I-270. Some estimates have been $40 from Frederick to Rockville.
"We don't know what the toll would be, but if a concessionaire tries to charge too much, people won't use it. If they charge too little, they won't get a return on their investment," Rahn said.
Previous Post:
Hogan Project Would Widen I-270, Beltway, Md. 295 and Add Tolls (VIDEO)