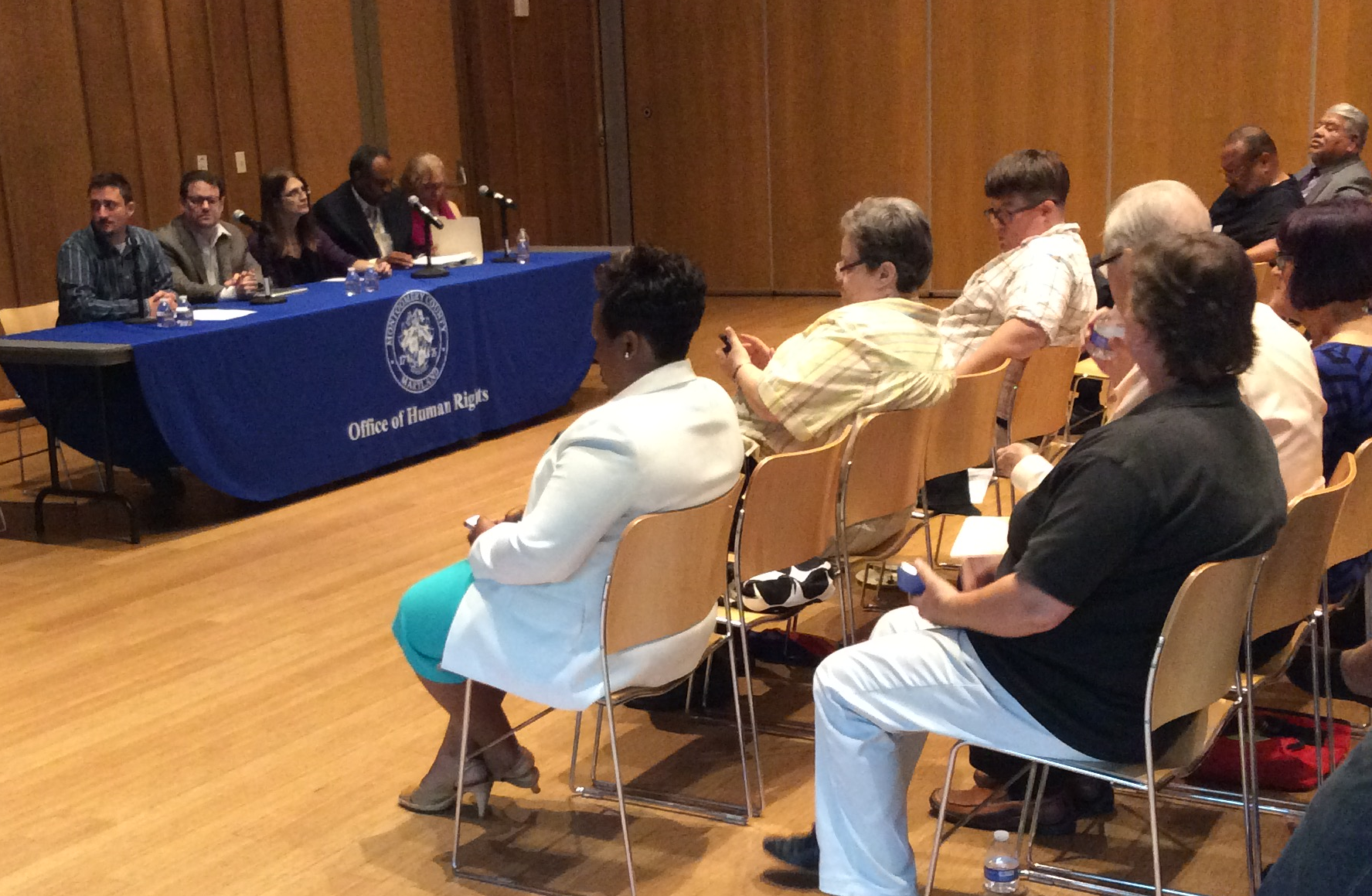 Raising Awareness on Transgender Issues in Silver Spring (VIDEO)
The first forum to talk about transgender issues was held in Silver Spring on June 17 at the Civic Building. The Montgomery County Office of Human Rights hosted this conversation to raise awareness and educate the community.
Keith Thirion, director of advocacy and program at Equality Maryland, said the message is that transgender people are a valued part of Montgomery County, but there is "still" a lot of work to be done.
"Everyone has a gender identity; everyone has a sense of yourself as a man or a woman or what your gender is. For transgender people that doesn't match the sex that they were assigned at birth; the sex that it's on their birth certificate," Thirion said.
During the conversation, panelists talked about discrimination in the workplace, public spaces like bathrooms or movie theater, and housing.
Besides Thirion, Harper Tobin, director of policy at the National Center for Transgender Equality, and Jame Stowe, director of the Office of Human Rights spoke at the event.
Maryland law prohibits discrimination based on sexual orientation in public places such as businesses offering services or entertainment.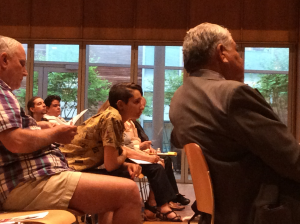 According to Jer Welter, attorney at FreeState Legal- a legal advocacy organization that seeks to improve the lives of low-income lesbian, gay, bisexual, and transgender- the rule is "if you are providing a service to the public, you need to provide the service to the entire public and be professional."
"It's illegal to deny someone service because they're trans. It's illegal to fire some because they're trans[gender] … It's unlawful to deny trans[gender] person access to the facility that corresponds to their gender identity," he said.
Amber Lee, of College Park, shared her experience transitioning into a woman with the audience, and said it has been "easy" but she still attendees meetings at a support group called Trans Unity Center in Bethesda.
Lee said she would like to see more public outreach on transgender issues.
"If you ask a lot of women, genetic women, what bathroom I should be using it, they will say the man's room. But I'm not going to be safe in the man's room. So, people need to understand, women in particular need to understand. When I go to the restroom, I'm just there to go the restroom. I am not there to do anything; I might put some makeup on but that's about it," Lee said.
Stacey Ormsby, a commissioner at the Office of Human Rights, said staff follow up in every complaint, and any county resident can file a grievance.
"They will take the information; evaluate from there and decide whether an investigation is needed and then the office of human rights is in charge of enforcing and upholding human rights and civil rights laws in Montgomery County," Ormsby said.