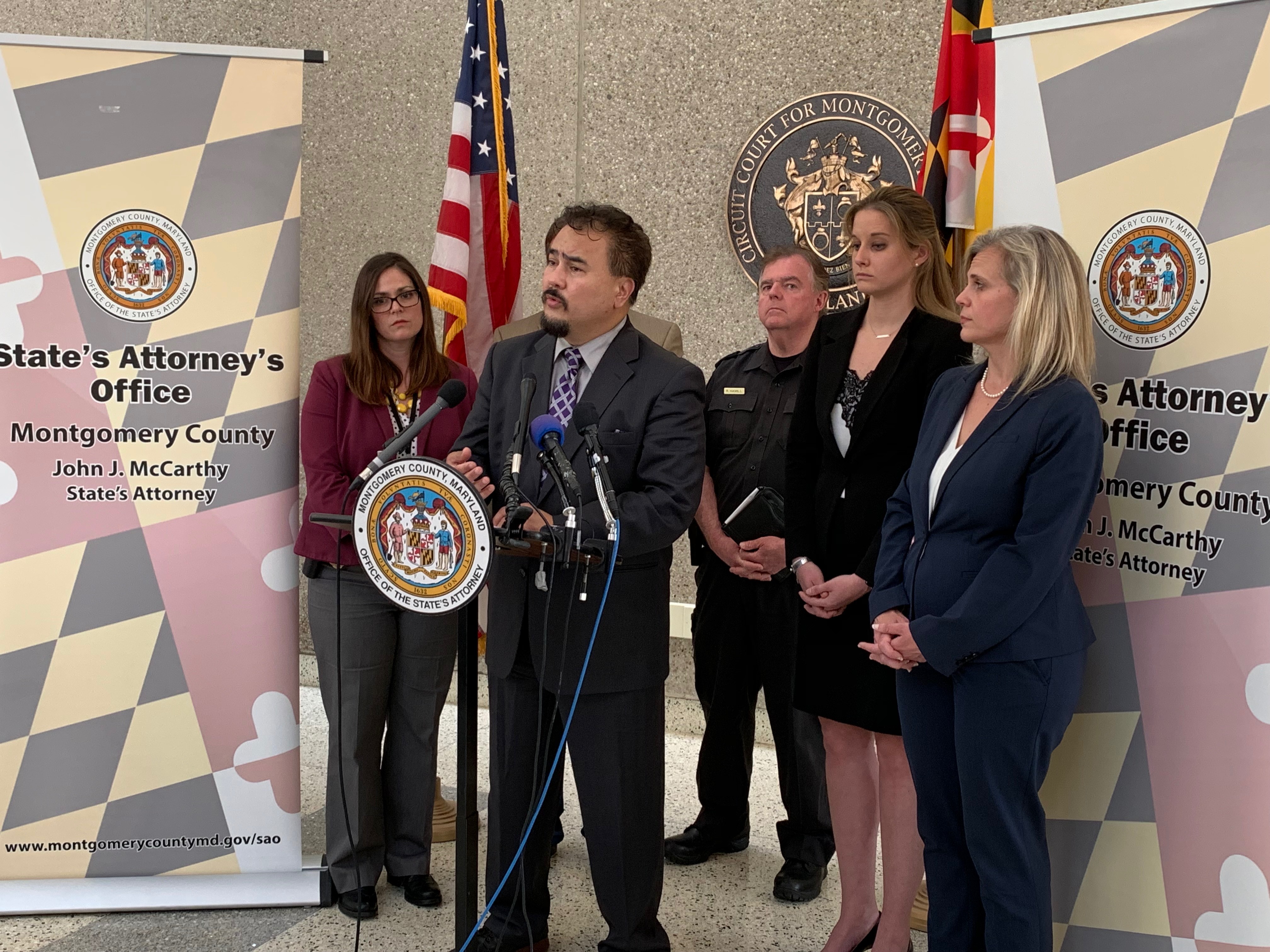 Rapist Gets Life; DNA Tech Helped Track Him Down
A Germantown father of four was sentenced to life in prison Tuesday for two rapes of elderly women, the culmination of a case in which investigators used DNA evidence and a genealogical database.
Facing 13 counts of sex and burglary charges, Marlon Michael Alexander pleaded guilty in February to one count of first-degree rape and one count of a first-degree sex offense.
"I have prayed for the victims and I have prayed for forgiveness," Alexander told Montgomery County Circuit Court Judge Richard E. Jordan.
Court records say Alexander first attacked a woman on Aug. 11, 2007. He entered her Gaithersburg apartment about 1 a.m. The woman, then 25, was able to fight him off.
On June 29, 2010, he attacked a 68-year-old woman forcing her to have sex. In August of the same year, he broke into a side window of an apartment of an 86-year-old woman living in a Germantown senior living center and forced her to have sex.
Then on Jan. 5, 2011, he entered the home of his second victim, and again forced her to have sex.
DNA samples from the incidents matched, and in August 2018, police sent samples to Parabon Nanolabs in Reston. The DNA was compared against GEDmatch, a DNA database used by genealogists. Parts of the submitted DNA provided matches to relatives of the perpetrator, court records say.
That DNA evidence led to a search warrant for Alexander's DNA, which was taken from a cheek swab. Through testing, Alexander's DNA matched the DNA taken from the crime scenes.
Prosecutors said the elderly victims died before sentencing; one knew he had been arrested before she died.
During the sentencing, Alexander was led from the courtroom for a medical issue.
Alexander's attorney, Victor Del Pino, described his client's sexual abuse as a child, not as an excuse but as a reason for his actions.
In his statement about the sentencing, Judge Jordan said he did not accept that sex abuse as a child justified the home invasions. Jordan issued life sentences for each charge. They will serve concurrently.
Meanwhile, the use of GEDmatch in police investigations remains controversial. This Buzzfeed article provides the details.
After the sentencing, the state's attorney's office held a news conference: