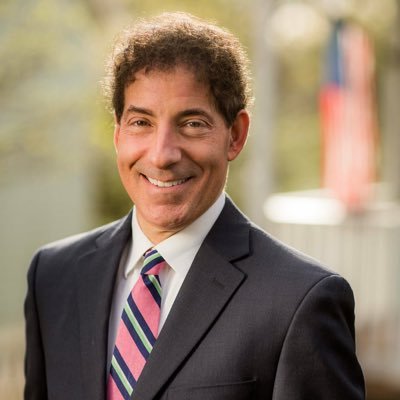 Raskin Offers Fired FBI Deputy Director a Job
Just days after FBI Deputy Director Andrew McCabe was fired from his position, U.S. Congressman Jamie Raskin (MD-8) offered him a job.
In a series of tweets from Raskin, he stated, "I have the need to hire a Special Senior Staff Attorney to help me with my work on the House Judiciary Committee dealing with threats to the Constitution and the rule of law in America." Raskin continued, "You're perfect for the job. DM me."
McCabe, who served in the FBI for more than 20 years, was fired just hours before he would have qualified for a full federal pension, according to the Washington Post.
Raskin stated firing McCabe was "a vicious and terrible thing to do to a man who devoted 21 years of service to this country."
Lauren Doney, spokesperson for Raskin, said "no word from Mr. McCabe," on whether or not he would accept the position.
What a vicious and terrible thing to do to a man who devoted 21 years of service to this country. Trump is purging people who refuse to put the President's politics ahead of the people's interests. https://t.co/Uv42sEt5Z5

— Rep. Jamie Raskin (@RepRaskin) March 17, 2018
Andrew McCabe: I have the need to hire a Special Senior Staff Attorney to help me with my work on the House Judiciary Committee dealing with threats to the Constitution and the rule of law in America. You're perfect for the job. DM me.

— Rep. Jamie Raskin (@RepRaskin) March 17, 2018
Andrew McCabe FIRED, a great day for the hard working men and women of the FBI – A great day for Democracy. Sanctimonious James Comey was his boss and made McCabe look like a choirboy. He knew all about the lies and corruption going on at the highest levels of the FBI!

— Donald J. Trump (@realDonaldTrump) March 17, 2018