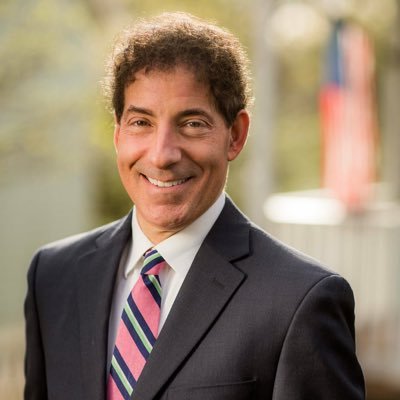 Raskin to Host Health Care Town Hall Meeting on Mar. 25
As the questions surrounding the fate of the Affordable Care Act remain, Rep. Jamie Raskin (Md-8) will host a health care town on Mar. 25.
Republican lawmakers have introduced legislation repeal and replace the ACA. Raskin said this event is to inform the public on how residents could be impacted if the measure passes through Congress.
"As House Republicans advance legislation to repeal and replace the Affordable Care Act, we'll take a look at their proposal and discuss how repealing the ACA could affect Marylanders," Raskin said. "Leading policy experts and local health care advocates will explain what's next for the Affordable Care Act, Medicare, and Medicaid."
A panel of experts from Medicare, Medicaid and Planned Parenthood are expected to be in attendance to discuss the future of health care.
The town hall meeting will take place at the County Executive Office Building cafeteria starting at 1:30 p.m.
There is a waiting list for tickets but Raskin said residents can still register to be put on the waiting list.
To register or for more information about the meeting, click here. 
ATTN: The upcoming #RaskinTownHall has been rescheduled for Saturday, March 25th at 1:30 p.m. Details: https://t.co/2jhEYmgxlh. pic.twitter.com/rYTO7s0KB0

— Rep. Jamie Raskin (@RepRaskin) March 22, 2017