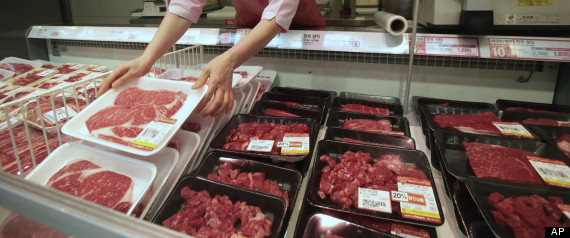 Raw Beef Recalled Due to Salmonella Outbreak
The USDA's Food Safety and Inspection Services is recalling over 5.1 million pounds of raw beef. Indeed, the recalled beef, packaged between July 26 and September 7, may be infected with salmonella.
The brands Kroger, Cedar River Farms, Grass Run Farms and JBS generic have distributed the recalled beef.
As of November 15, the U.S. Centers for Disease Control and Prevention claim that 246 people have become sick in 25 states. Although no one has died, 56 people have been hospitalized from the outbreak.
There have been no salmonella outbreaks in Maryland. However, FSIS advises caution as the investigation into the outbreak continues.
Accordingly, people should check their freezer to make sure they do not have any beef purchased between July 26 and September 7.
"These products should be thrown away or returned to the place of purchase," the recall notice said.
Any symptoms of salmonella occur between 12 and 72 hours of consuming infected food.
#Recall: JBS Tolleson, Inc. Recalls Raw Beef Products due to Possible Salmonella Newport Contamination https://t.co/Yl1nmrUb0d

— USDA Food Safety (@USDAFoodSafety) December 4, 2018