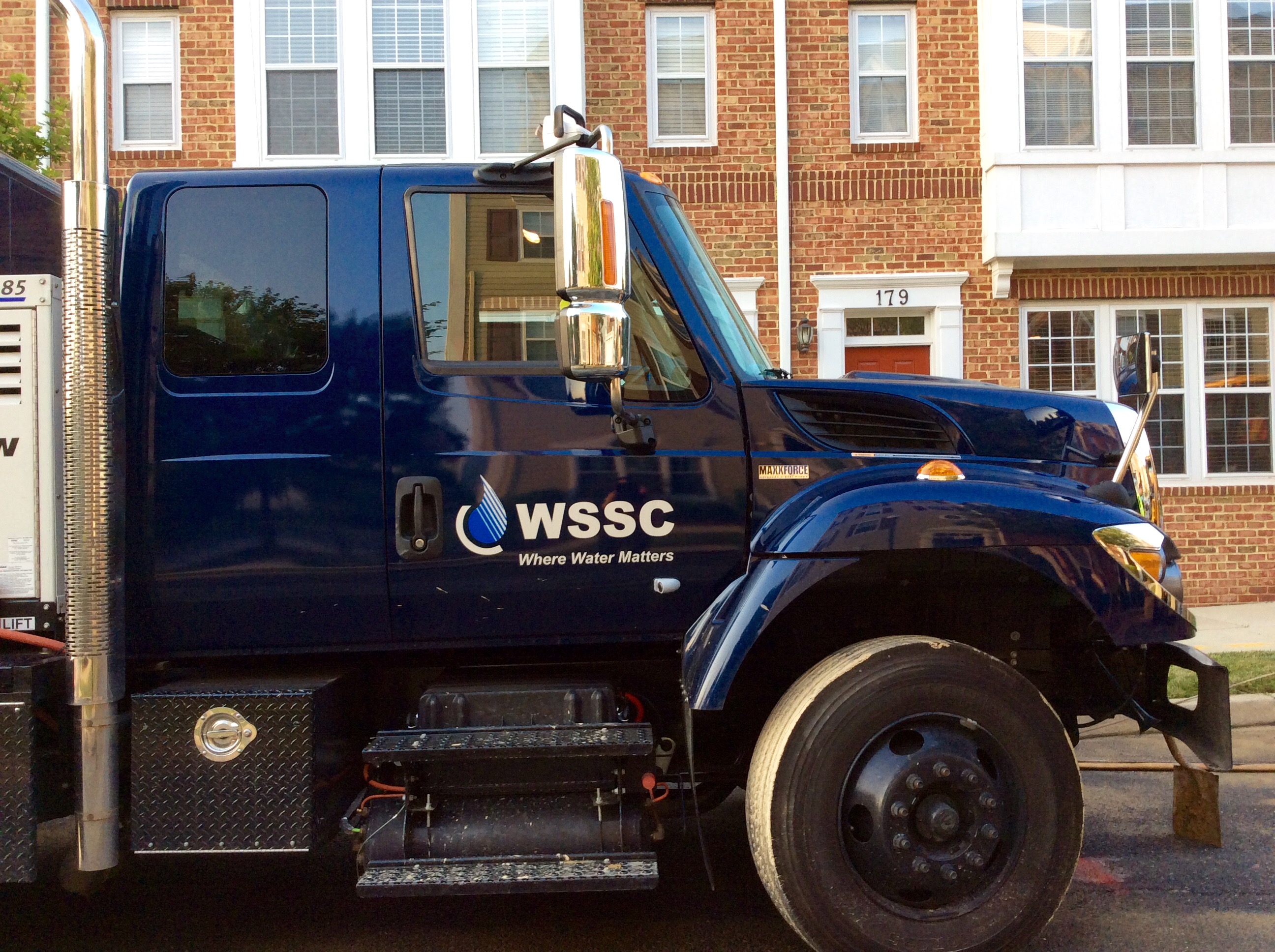 Raw Sewage Leak in Olney
Repairs are complete at the site of a 20-inch pressurized sewer main leak at 2114 Rose Theatre Circle in Olney that sent raw sewage flowing from the pipe on Wednesday morning.
According to the Washington Suburban Sanitary Commission (WSSC), this Sanitary Sewer Overflow (SSO) was mostly contained to the grassy areas near the break site with minimal impact to area waterways. This is the third break in this area within the past few weeks.
The estimated total volume of the Aug. 12th leak is 110,880 galloons, according to WSSC.
The Olney Wastewater Pumping Station was shut down at approximately 10:15 am. on Wednesday because of the break, WSSC said in a news release.
According to WSSC, septic haulers were onsite to prevent any additional overflow at the station. WSSC crews plan to insert a camera inside the pipe to better assess the condition of the sewer main to help determine a long-term solution.
Signs are posted warning residents to avoid the affected area, including Lake Hallowell. WSSC said Browns Bridge Recreation Area remains closed from the two other recent breaks.
WSSC officials want resident to know that WSSC's water and wastewater systems are separate. According to a WSSC news release, the wastewater overflows do not affect WSSC's drinking water system.
The Maryland Department of the Environment and surrounding community has been notified of the break, according to WSSC.
Repairs to broken 20" sewer main in Olney are finished. Crews return tomorrow to fill in hole and complete restoration work.

— WSSC Water News (@WSSCWaterNews) August 13, 2015
Still working… WSSC sees an end in sight to the repair on the 20" sewer main in Olney. #infrastructure pic.twitter.com/tIdVgaTPJz

— WSSC Water News (@WSSCWaterNews) August 13, 2015