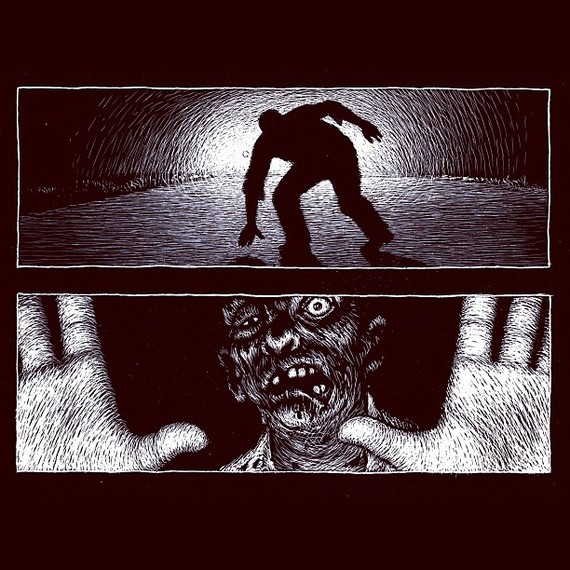 RAW Studios' Dark Country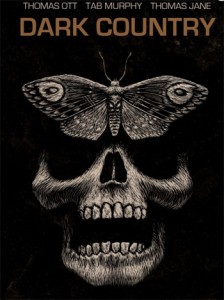 I was recently asked to review RAW Studios' graphic novel version of Dark Country. For those of you who may be unfamiliar with the work, Dark Country is a 2009 feature film from Stage 6 Films and Hyde Park Entertainment, directed by Thomas Jane (The Punisher, The Mist, Hung) and written by Tab Murphy (Batman: Year One, Thundercats, Superman/Batman: Apocalypse). RAW Studios is the comic book arm of RAW Entertainment and was founded by Thomas Jane and Eisner Award nominated illustrator/production designer Tim Bradstreet (The Punisher, Hellblazer, Criminal Macabre). I was surprised to learn that Jane is quite the comics fan. His love of comics is evident with this astounding graphic novel.
The graphic novel is beautifully illustrated by Thomas Ott whose scratchboard-like artistic style is perfect for this macabre suspense/mystery. A frightening rendition of the movie, the story is told with illustrations only. The reader is pulled in to the narrative without benefit of word balloons, an effective means of heightening tension.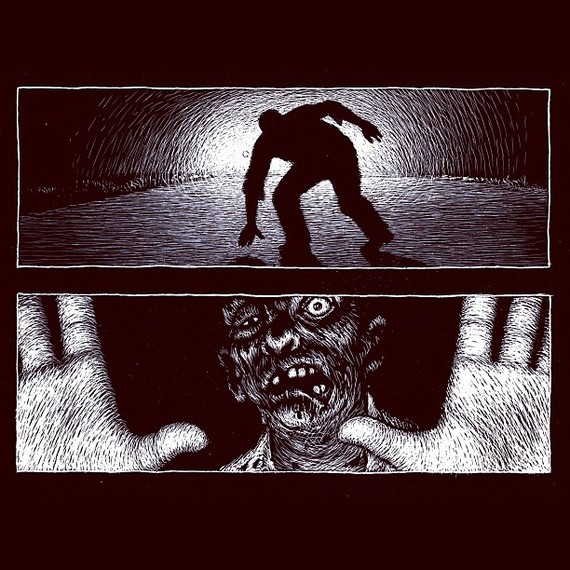 Murphy introduces us to a newly married couple en route from Las Vegas who discover a mutilated body on the road. With its twists and shocking revelations the story is reminiscent of The Twilight Zone. And Ott's black and white artworks make for perfect storyboards.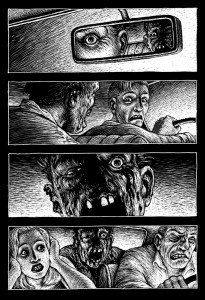 Any fan of the old EC Vault of Horror will love this marvelous work. I found myself riveted by Dark Country, unable to do anything except continue to turn the pages. While my tastes generally lean towards superhero comics I've branched out with the publication of such works as The Walking Dead, 100 Bullets and M3. Fans of comic books find it easy to forget that superheroes are only one area of a rich, diverse, uniquely American genre that includes romance, war, horror, science-fiction, fantasy and much more. Kudos to RAW Studios for giving fans an alternative to the superhero stories that have dominated the comics industry for decades. I heartily encourage comic book fans to check out this graphic novel. I guarantee that it will be an enjoyable experience. In fact, Dark Country has made me curious to see what RAW comes up with next. I'm sure that you'll feel the same!
Visit the Fantastic Forum program page to view episodes on demand.