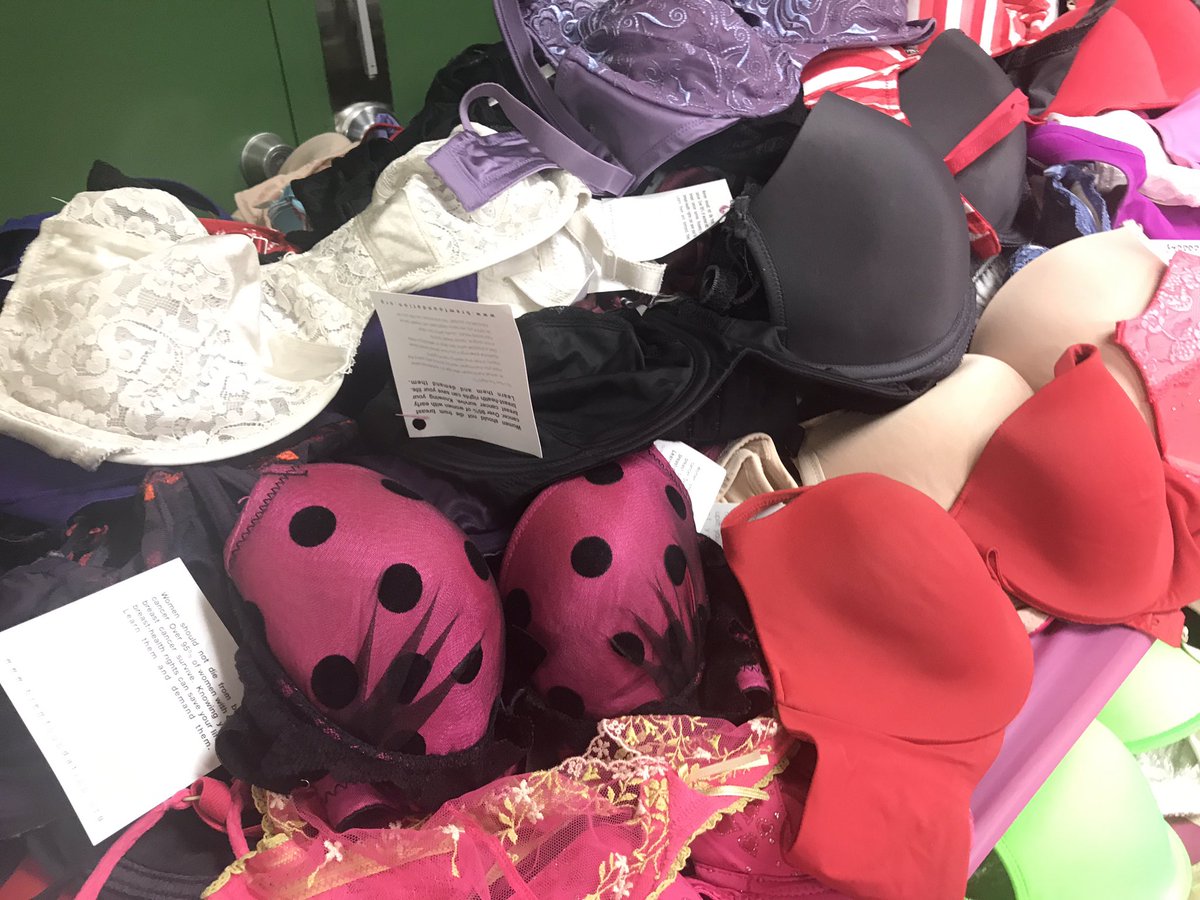 Re-Bra Program Inspired by Breast Cancer Survivors (VIDEO)
The price of bras for women can vary anywhere between $20-to-$75; and that can be on the low end. Prices are even higher for women if they need a special bra for nursing, after breast cancer surgery or if they need a special size.
But for some women, buying a bra, no matter the price isn't an option.
That's why Interfaith Works Clothing Center teamed up with the Brem Foundation to launch the Re-Bra initiative early Tuesday.
The Re-Bra program was inspired by breast cancer survivors.  Often times, women who undergo treatment can't fit their pre-surgery bras so survivors can donate them to support other women instead of throwing them away.
"This is the last on the list of most of our clients who cannot afford to buy a good bra," Monica Barberis-Young, director of family services for Interfaith Works, said. "Now with the donations and partnership we have with Brem, we're going to be able to supply them with a basic need but a very important need."
Interfaith Works Clothing Center serves more than 13,000 low-income families by providing them with free access to home items and clothing.
"We really thought of a way to help those two groups of women to lift each other up and help each other anonymously to take what could be a tough and sad situation and make it one with a real silver lining,"  Andrea Wolf, ceo for The Brem Foundation, said.
Approximately 1,000 bras were donated for the launch of the Re-bra program, according to organizers.  Each bra has a special note in Spanish and English called the "Health Bill of Rights." It tells women their rights when it comes to breast cancer awareness and early detection.
You don't have to be a breast cancer survivor to donate undergarments.
For more information on donating, click here. 
Here at @InterfaithWorks for the launch of the Re-Bra Program. @mymcmedia pic.twitter.com/AylmzpH3iV

— Mitti Hicks (@MittiMegan) October 3, 2017
The Re-Bra program was inspired by breast cancer survivors. Women can donate their pre-surgery bras to help those in need. @mymcmedia pic.twitter.com/GLVJYtvTds

— Mitti Hicks (@MittiMegan) October 3, 2017