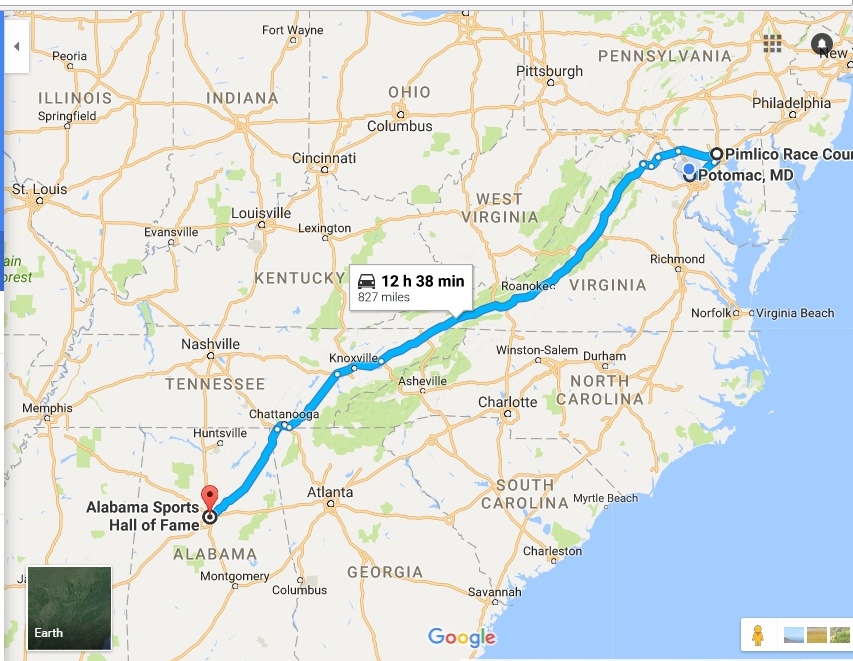 Real Housewives of Potomac 2 Episode 3: Potomac Sort of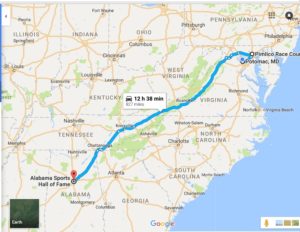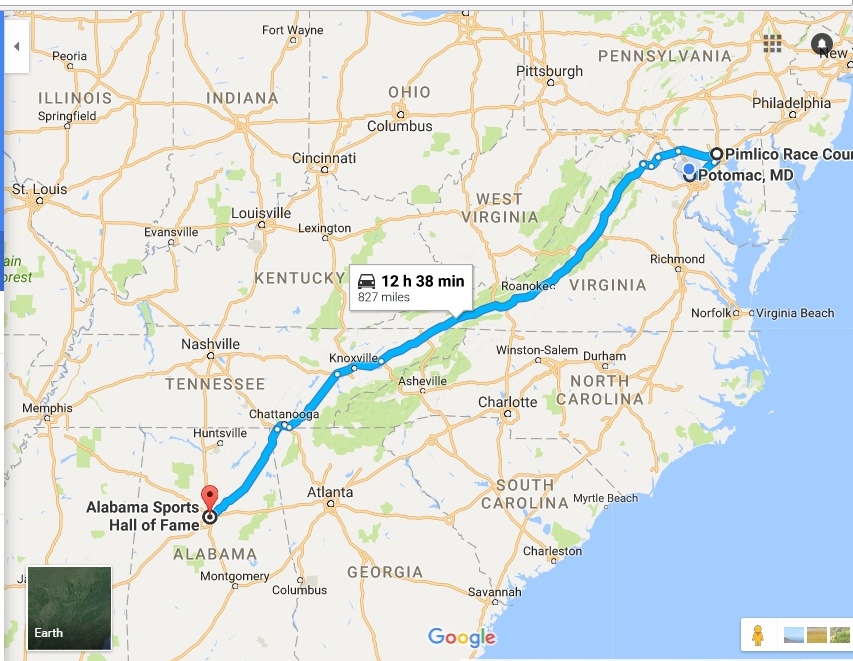 This week's episode has been brought to you by Google Maps.
The RHOP are on the move people… Baltimore, Virginia and a road trip to Alabama all giving me jet lag. At least no one is pretending this show has anything to do with Potomac, so there's that whole silver lining thing happening,
First stop is Virginia where Monique is suffering in her 9,000 square foot digs until she can find a proper home across the river in Potomac.  To hammer home her extreme, harsh conditions, Monique was folding laundry. She was also hanging with her former rap partner/girl group member Gigi, but no one knows what they are saying because we couldn't stop staring at the GINORMOUS boxer briefs Monique tried to tame into a perfect Gap store square. It's like an episode of "Extreme Underwear Encounters," with footage you can't unsee. All the packing and folding was prep for a family trip to Alabama where Chris Samuels was being inducted into the State of Alabama Hall of Fame (whatever that is). We got a little tingle of anticipation as Monique began to talk about her mother-in-law but back to that later.
We swung by the 20854 for a quick reunion between Karen and her daughter Rayvin. Last week we witnessed Karen unsuccessfully try and call her daughter at college. Over and over until we were uncomfortably near stalker level.  So, we were happy to have Rayvin home mostly because Karen stopped wearing ridiculous hats around the house. Anywhoo, college has opened up new worlds for our coed. For instance, cheese steak.  Rayvin recounted a stop for cheese steak and made it sound like a sorority hazing stunt. She and her mom crinkled up their noses and Karen looked genuinely guilty that she was not present to protect her child from this greasy, caloric, potentially life-scarring experience.
Last week Karen threw a blow torch at the Gizelle/Robyn friendship just before the credits rolled. During a tense manicure in Bethesda, Gizelle and Robyn pushed back those cuticles and the sniping.  Pretty anti-climactic, unless you consider the hideous gold polish Gizelle picked. They also discussed the more exciting upcoming Preakness horse race. Baltimore's Preakness is part of the Triple Crown and Robyn likes how royal the event makes her feel.  Clearly Robyn is tiring of the current financial mote keeping her from the castle. She invited all the ladies (Gizelle seems relieved the rappin'-four-house-ownin' Monique can't make it) for a day at the track as an escape. As Juan continuously Face-Timed Robyn during her hair appointment Juandering how to work the grill, we get her need for speed.
Welcome to Baltimore Hon!  The upper crust of Charm City and the Potomac imports were ready for race day. Since I've only been to the Preakness infield which is like Woodstock with no music, more port-o-potties and a vague awareness that there are horses running in circles around you all day—this fancy side of the event was a new experience for me. Apparently, Ashley was also as green as the grazing pasture because she was puzzled by the concept of odds when placing bets. The mystery of why her restaurant is tanking has now been solved.  In a moment of solidarity, the ladies offered to help get the word out about her Awful Aussie Eatery so Ashley can start the baby-making that is tied to profitability. After noting the hot jockeys, the group found a Preakness angel backer who threw down money and chose their horses for them. Then, they stood at the rail and lost all dignity, screaming like hyenas for their winning horse. Gizelle tucked away the winning ticket where no man goes until they are properly dating so we are left to wonder when it will be cashed and what the windfall is.  Ashley is still trying to read the race program…
Charrisse 2.0 is kicking butt and taking names (or alter egos or something)—just ask her.  Champagne played a major role in her transformation so naturally she did what we all would do. BUILD A CHAMPAGNE ROOM IN HER HOUSE.  Charrisse 2.0 is so proud of herself for increasing the value of her home with something that makes her happy. I am happy to wait a minute while you go to Realtor.com and type in champagne room under the features list. Go ahead. Nevermind, I did it for you. Zero search results for that keyword.  No one has ever heard of a champagne room nor do they want one. They want a big, fat office like you had before Rapper Jordan started making renovation decisions.  The designer hired to assist her visibly blanched at the glittery champagne poster from Walmart Charrisse proudly offered up to anchor the room. But since her design budget is $92K, she is keeping her mouth shut and making a mental note to cut Charrisse off from shopping.
Speaking of cut off, it is no secret that Ashley has gotten gypped in the bedroom and boardroom with all this restaurant nonsense. The Ancient Aussie and his poodle-haired pretty decided to get some adrenaline pumping by going fake sky-diving. After each taking a turn in the chamber, they had a heart to heart that only altitude sickness can inspire. They were light headed and in love again as they rededicated themselves to their marriage.  Maybe the Ancient Aussie heard the words he longed for from his love "I don't really understand the accounting side of the restaurant…"  um, ya' think? He wants to be asked for help, she needs help and they both need to take camel off the menu.
Sweet Home Alabama, where skies are so blue. Or are they?  Things are pretty stormy in the south when Monique and clan travel for the big induction.  Monster-in-law Shirley gets thing off with a bang by calling herself a prophet; having predicted her son's success.  When things get biblical in the first few minutes, it's an uphill battle for sure. Sparring is the main course at lunch.  Shirley and Monique bob and weave while kinfolk eat uncomfortably. Mo' Money makes an appearance raising the red flag that there might very well be rapping in every episode this season.  Sadly.  The inductee in the decorum Hall of Fame goes to the poor sap on Shirley's left who gets benefit of her one-liners degrading Monique.  BRAVO was kind enough to give us subtitles. At the final bell, before retreating to their corners, Shirley wins the match with a serious upper cut calling Monique a heifer. The judges had to deduct points from Shirley because she uttered the sentence, "I beg your partner?" when clarifying a point in one of Monique's soliloquies.
Monique will be at it again next week in a title bout with Gizelle…can a rap be far behind?
Stay tuned….