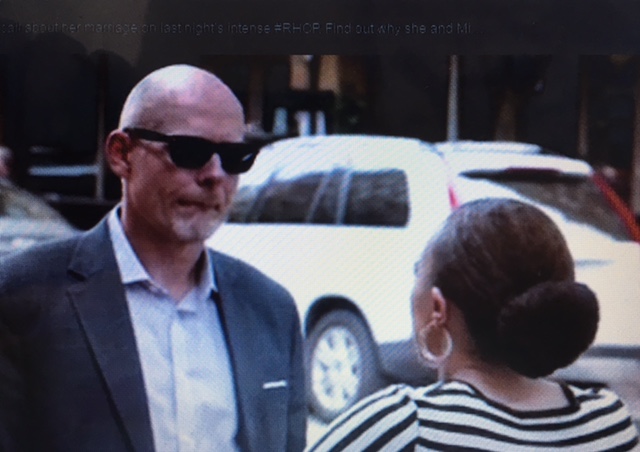 Real Housewives of Potomac 2 Episode 8 If You Wannabe
What would happen if we made the RHOP and the Spice Girls twinsies for just one episode?
BFFs F-O-R-E-V-E-R that's what!
I mean the most famous Spice Girl song "Wannebe" pretty much sums up the ladies of the 20854 in general. More importantly, a girl has to entertain herself somehow while reviewing a very slow Potomac season.
BRAVO has gotten all artsy and cinematic lately using enticing lead-ins and flashing back from that point through the rest of the episode.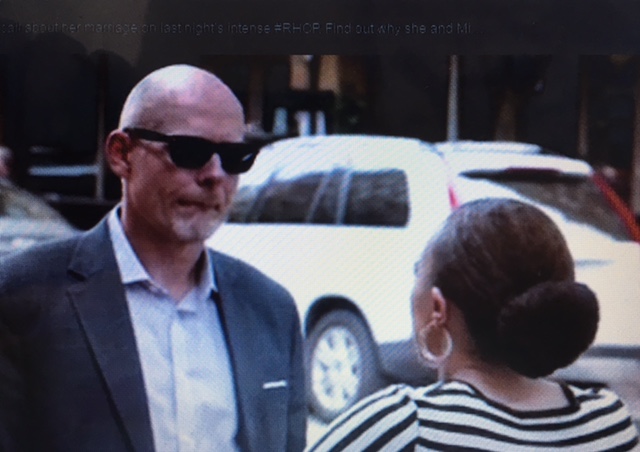 This week's highjinks opened with a stalker shot of Ashley Baby Spice having a very public, very loud argument with the Ancient Aussie on the street. She called him names I usually reserve for drivers that cut me off in traffic and he asked the crew to stop filming.
The BRAVO camera men took that request to mean,"Please get that camera out of my face and go hide in the truck and film us out the window instead."
What we learned during the covert filming was that Ashley Baby Spice has veered off the yellow brick road and updated the menu at Oz without consulting her biggest—ok, ONLY—investor and baby making partner.
Ashley Baby Spice just wants a partner that respects her and her big girl stilettos and doesn't act like her dad. After all, she reasoned, it's not her fault that her Australian artifact is insecure in the presence of all her youthful hotness.
Eager to flex her gastronomic muscle, Ashley Baby Spice invited critics, chefs, local celebrities and of course the rest of the RHOP gang to a "Critics Choice Dinner" to sample the improved (read: less freakish Australian inedibles) menu and give feedback.
The Ancient Aussie repeatedly took Ashley Baby Spice "Outback" and waged a full attack on the absurdity of the event like a dingo after its prey. Next week, we see if Oz will have its Visa revoked as the contents of the comment cards are revealed.
In an unrelated note, it only took eight episodes before Ashley Baby Spice accused her Aussie of thinking he was the "Wizard of Oz" during a restaurant fueled fight. Seven episodes too long IMHO.
Robyn Sporty Spice is sadly using the family basketball camp as the glue that holds her relationship/friendship/co-habitation together. She sees the Juan Dixon camp as a bonding experience for the whole family while Juan just looks annoyed that Robyn Sporty Spice won't release him to enjoy free agency. Sensing that Juan's head is no longer in the game, Robyn Sporty Spice is ready to call a time out and bench her starter if he won't stay in position.
This season we have seen many sides to Karen. She was creepy mom at lunch with Brandon, sympathetic rape victim, condescending parent with daughter Rayven and counselor to the ladies at large. This juxtaposition of personalities makes her Scary Spice. Like the Sybil of Potomac…
Karen Scary Spice was bizzzy this week with a date at the driving range with Monique and Ashley. A go-cart double date with Gizelle and a photo shoot that will give me nightmares for weeks. Between the empty nest and a new home search, Karen Scary Spice is reinventing herself. Gone is the etiquette obsessed diva from last season and in a truly frightening turn of events—Karen Scary Spice is now the voice of reason in the 20854. No worries loyal viewers, there are still plenty of cringe-worthy moments.
The first was Karen Scary Spice's awkward interrogation of Gizelle's man Kevin while wearing a KGB-esque black headscarf and a mysterious tone. She was clearly looking for state secrets and poor Kevin was lucky to escape with his life.
Later, Karen Scary Spice arranged an intimate photo shoot in her home as a gift for Dr. Black Bill Gates. After dismissing Gizelle's suggestion of garter belts as being "too much" for her man, she opted for a button down and hat ala Tom Cruise in "Risky Business." Cuz, you, know, that's not too much at all.
Speaking of too much, let's talk about Monique Posh Spice who is just fancy. Really, just ask her. She managed to top last week's sequined fishing dress with micro shorts and 4-inch wedges at the driving range. Maybe she heard sand wedge and got confused about proper golf garb.
After wobbling around and wildly winging a driver, Monique Posh Spice finally had a solid hit when she imagined Gizelle's head as the golf ball. What would the good pastor have to say about that?
Monique Posh Spice is not too fancy to put her kids to bed in their 2,000sf bedrooms all by herself. No hired help for the Posh one. Monique Posh Spice and her hubby retired to the fire pit to share stogies and dream of their new sprawling estate and dipping into the 401K for all the required Posh extras.
Finally, host with the most, Kevin, is back in the picture with Gizelle Ginger Spice. Their double date included a fast drive around the track even though Kevin assured Karen that he and Ginger Spice were taking it slow. Gizelle Ginger Spice's leopard catsuit might make Kevin want to take those curves a little more quickly. I believe that get-up was actually worn by a real Spice Girl in concert in 1996.
Charrisse was mostly absent this week only appearing in the aforementioned flashbacks and at the Oz tasting trying to get everyone into therapy for a group rate. That makes her Sensible Spice…
Will Baby Spice's apology to her fellow Spicettes hold up? Will Oz have an unhappy ending? We will find out in Episode 9 which promises a reenactment of a scene from "Ghost" with Baby Spice and the Ancient Aussie doing some pottery with raw clay. What could go wrong there?