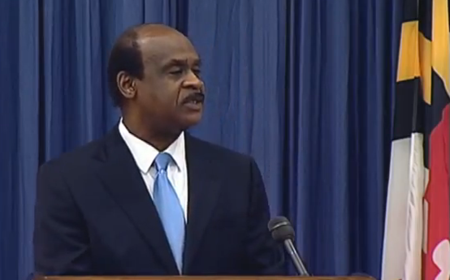 Rebroadcast of State of the County Address on Montgomery Channel 21
Montgomery County Executive delivered his "state of the county" address on Feb. 20 at the Silver Spring Civic Building. Montgomery Channel 21 will rebroadcast the entire address on the following days and times.
Saturday, Feb. 23 at 11:30 a.m.
Sunday, Feb. 24 at 2:30 p.m. and 11:00 p.m.
Monday, Feb 25 at 10:00 a.m.
Tuesday, Feb. 26 at 1:00 p.m.
Wednesday, Feb. 27 at 10:00 p.m.