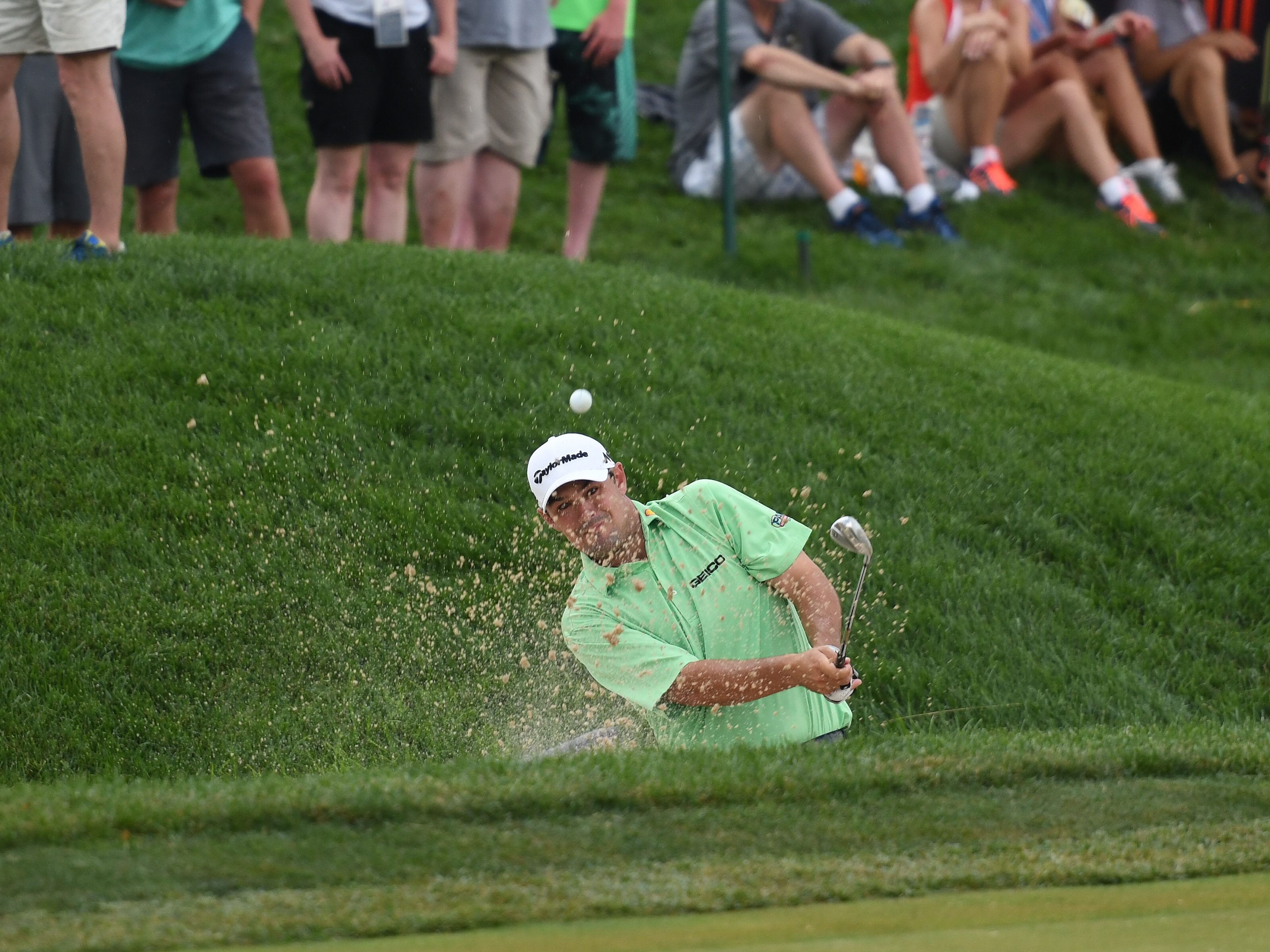 Recap of 2017 Quicken Loans National Tournament in Potomac (VIDEO& PHOTOS)
The eyes of the golf world were on Montgomery County for the eleventh annual 2017 Quicken Loans National Tournament held at TPC Potomac.
"I came out with a buddy of mine to enjoy some PGA golf," Dave Hansen, Washington D.C. resident said. "Out of all of the majors and the tournaments I attend, this is easily my favorite."
Hansen has attended the event for more than a decade since this tournament in particular, recognizes and supports men and women in the military.
"It's the one that draws the most attention to veterans and to the ones who serve which is why Quicken Loans is my favorite event," Hansen said.
It's a tournament that benefits the Tiger Woods Foundation and despite the absence of Woods, fans came from all over the country to cheer on their favorite players and enjoy the game.
"I just have a passion for golf," Alan Liu, Chapel Hill, North Carolina resident said. "Just watching high quality golf,  nothing beats it […]. I'm definitely coming back next year."
This year's champion was Kyle Stanley; his second PGA Tour victory.
Stanley gained his victory after a playoff with Charles Howell III.  In an emotional interview after the game, Stanley described how this victory felt after facing a tough season last year.
"You certainly question to see if you would get back to and have a moment like this and it makes this pretty special for sure," Stanley said.
This tournament featured some of the best players in the world. One of the most popular players this year was Ricky Fowler who tied for third.
"This event when you really look at it it's a community event the volunteers and the fans […] we couldn't' hold it without their support," said Mike Antolini, tournament director for Quicken Loans National.
In case you missed this event, next year's tournament is expected to return to Congressional Country Club.