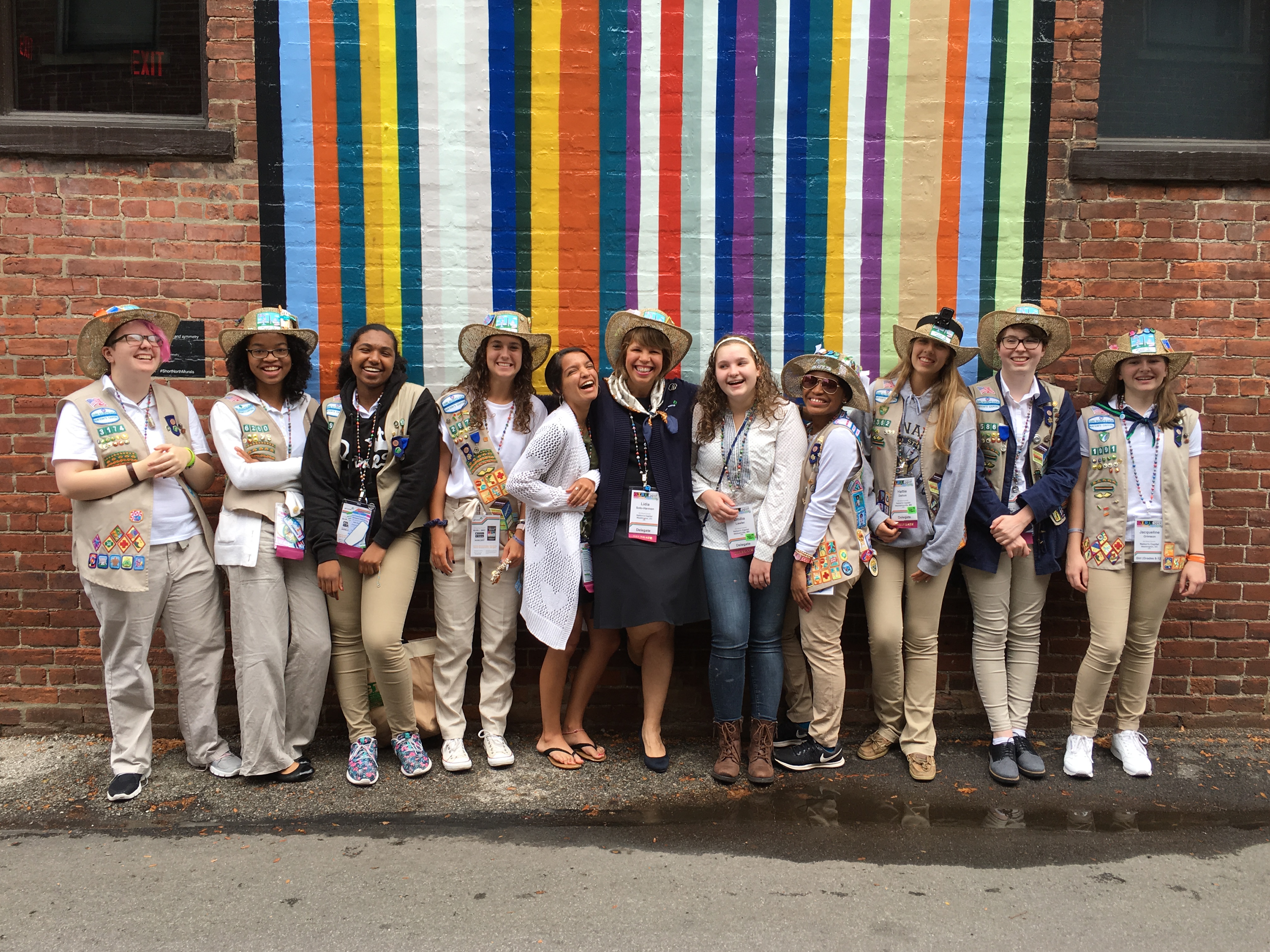 Recap of the Triennial Girl Scouts of the USA National Convention
2017 just happened to be the year of the triennial Girl Scouts of the USA (GSUSA) National Convention. The week started off with the business meetings, where delegates and Board members discussed and voted on various proposals concerning GSUSA.
After an interesting two days of policy and governance, the fun part of the week commenced! That's when Girl Scouts really took over Columbus. More than 10,000  G.I.R.L. (Go-getter, Innovator, Risk-taker, Leader)™ attendees took part in the festivities that occurred Friday-Sunday at the Greater Columbus Convention Center.
This event was planned by a team of 21 girls from all over the United States– also known as the G-Team. They have been working for 18 months to plan a relevant and interactive portion of the convention for the Girl Scouts.
Another stellar team of girls was the 2017 National Young Women of Distinction. These 10 young women have created and executed exceptional Gold Award Projects that are sustainable in their communities. These women spoke multiple times throughout the event, sharing their projects and exemplifying that they are true G.I.R.L.s. One of these projects was curated by Devika K, who brought menstrual hygiene products and education to a remote village in India. And another amazing project was an oyster recycling program for the Chesapeake Bay that was orchestrated by Lea B.
The sessions on Saturday were split into three categories: Go-getter, Innovator, and Risk-taker. Each group of sessions was headed by a collective plenary session, and afterward we split into whatever session we wanted to attend. Some of these sessions included Fight Like a Girl, We Are the World, Girls & STEM=POWER, Girls Going Green, and Meet a Mentor.
In addition to the awesome sessions, there were equally as awesome (if not more) keynote speakers. Some of the keynote speakers at the event included Sylvia Acevedo, the CEO of GSUSA; Kathy Hopinkah Hannan, the President of GSUSA; Mae Jemison, the first woman of color to go to space; and Marley Dias, creator of #1000blackgirlbooks. Each of these empowering women truly embodied the traits behind being a true G.I.R.L., and it was inspiring to hear each and every one of these women speak.
And all of these were combined with the gigantic Hall of Experiences. The Hall of Experiences spanned seven neighborhoods that were made out of the show floor. It included a Girl Scout Superstore, a Town Square, and six campfire sites that each hosted activities and performances daily.
Saturday night ended with tons of fun. There was a celebration party that included food, a talent show, and a carnival to kick off the end of G.I.R.L. 2017.
Check out this giant petition to name The Savannah Bridge after our esteemed Founder Juliette Gordon Low: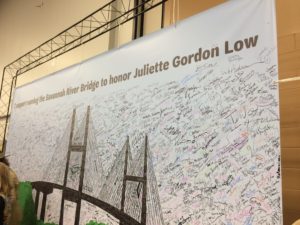 And you can sign it on The Girl Scout Advocacy Network. You can also find our who your elected officials are on this site, and about other items that require civic engagement.
Also check out the G.I.R.L. Agenda that Girl Scouts aims to spread to all girls.
The 2017 G.I.R.L Convention was a once in a lifetime event that I am happy to have attended. Enjoy more pictures of the Nation's Capital Delegation below!
Contributor: Alix
For more information about Girl Scouts, visit gscnc.org