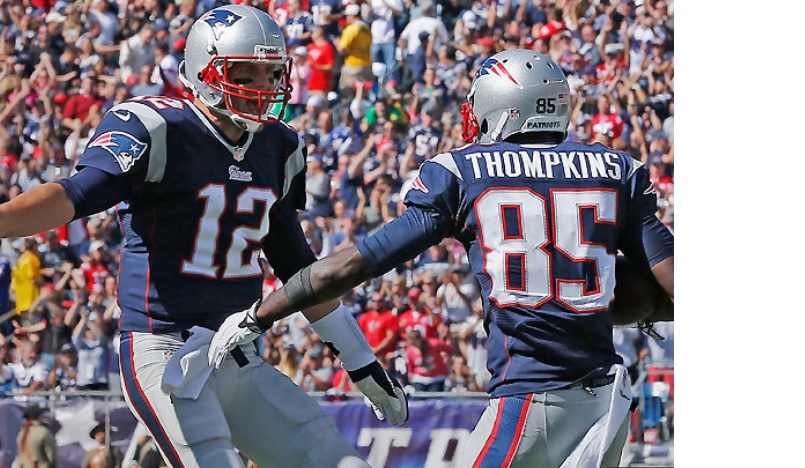 Receiving Attention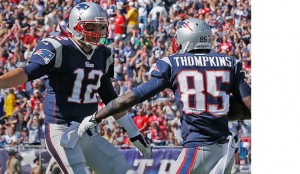 Before Sunday, there were a lot of big question marks around the Patriots receivers.  Danny Amendola went down against the Jets and will be out for 3-4 weeks.  This left Tom Brady with no one to throw to.  As good as a quarterback Brady is, his receivers were dropping catchable balls.  That is … until Kembrell Thompkins showed up against the Bucs.  Thompkins had 2 TDs and had Patriots fans up out of their seats (including me).   Thompkins has started a spark and all Patriots receivers are starting to get in on the fun. Aaron Dobson caught 7 receptions for 52 yds.
Brady feels very confident about his receivers and called former Patriots receivers Deon Branch and Brandon Lloyd and asked them if they'd be interested in returning to the team.  If either one of these former receivers come back to the Patriots, the team will look like a contender again.
The defense has not been a problem – allowing 21, 13, and 3 points. With the defense playing "lights out", Coach Belichick has a lot less to worry about.  The real test will be next week when the Patriots face the Hot-lanta Falcons where they will be approached by a deafening crowd.  If the Pats will this game, I have a feeling that they'll be hard to stop.