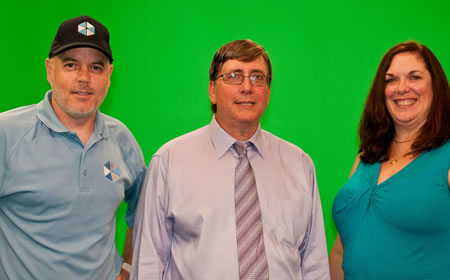 Recharge your Marriage Show Adds Improv Actors and Guests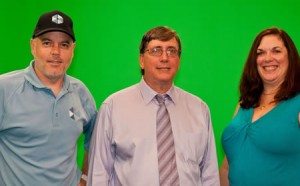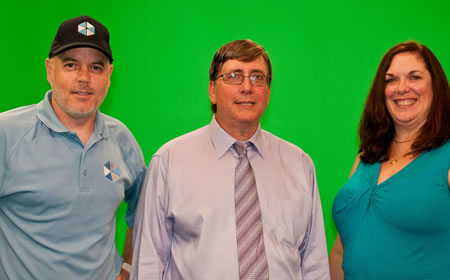 The Recharge your Marriage Show has added Improv Actors to it's show lineup. As a means to reinforce the suggestions for better marriages made by Zev Halpern – "The It Take Two Players" Improv Troupe acts out a variety of marital scenarios some in the positive and some in the negative. This provides a powerful potent mechanism for driving the message home for viewers who want their marriages to improve in the everyday and intimate bonds of married life. The It Takes Two Player's proved to be quite versatile in a recent taping of scenes for upcoming shows.
The Recharge your Marriage show has enlisted some exciting and relevant guests in the Marriage Pulse Segment of the show. Amy Schoen "Coach Amy" a gifted relationship and dating coach has some great suggestions for married couples on how to date your spouse as well as ways to sustain and strengthen our love bonds of marriage.
Previous shows featured Nira Berry a cancer survivor turned Laughter and Wellness Coach provided some fascinating tips for helping us smile and laugh for our health during these challenging and stressful times.
The "Recharge your Marriage Show" is produced and hosted by Zev Halpern Psychotherapist and Marriage coach. The show is directed by Marian Merewitz who lends her vast experience and special talents to the shows production. The shows core crew Jerry Simon, Dick Terrill, Jimmy Albert, Yen-Ming Chen amd Larry Merewitz have been instrumental in the shows creative production. Kudos to Ellen Donnelly and Larry Merewitz's work on the shows talked about provocative open sequence.
So check out the Recharge your Marriage Show with it's next show focusing on Communication in Marriage a topic which make the difference between Marital Happiness or discord.