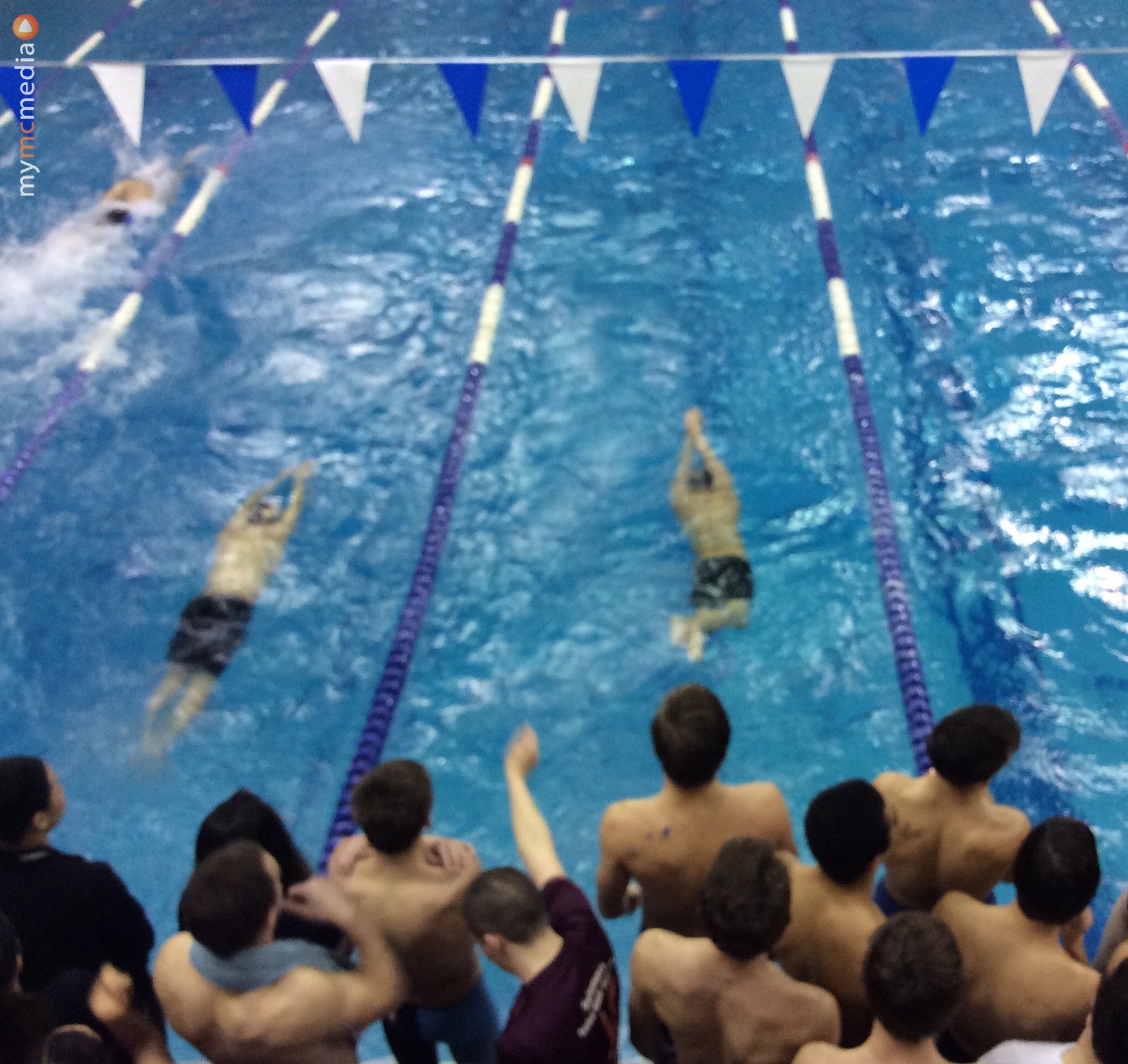 Records Fall at Metros Swim Meet in Germantown (PHOTOS & VIDEO)
It is the hottest meet of the season for high school swimmers in Montgomery County and this year's Washington Metropolitan Interscholastic Swimming and Diving Championships in Germantown did not disappoint.
There were fans with signs, coaches the crazy pants, seniors making their last reach for the wall. And, oh yes, there was an Olympian there too.
Katie Ledecky was the headliner of the three-day meet at the Germantown Aquatic Center where it was more than a standing-room crowd. Fans who weren't allowed in due to capacity constraints were satisfied just to peer in the swim center's window to get a glimpse of Ledecky as she finished her high school swimming career in the 400 freestyle relay, a relay that didn't take the top spot. But Ledecky did well to get top spots in her own races. She broke the American record for the 500 free on Feb. 6, then broke the meet record for the 200 freestyle on Feb. 7.
"It was definitely a pretty bitter sweet moment and I just wanted to enjoy that last relay swimming with my team. I made the best friends swimming on this team," Ledecky said at a news conference following the meet. She was awarded the trophy for Performance of the Meet for her record setting 500-freestyle race. "I am excited for the future of Stone Ridge swimming."
Known for her distance swimming, Ledecky is now consistently finding success at shorter distances, something she said is happening as a result of just training to get faster.
"You try to get faster across the board to get better at the 400 free you have to get better at the 200 free..," she said.
She credits her coaches and teammates at Stone Ridge for her success and support in high school.
She said she is anxious to get started swimming long course meets to get ready for World Championships in August.
The Winston Churchill girls team did not leave any question as to who was taking the win at Metros. The girls team earned a total of 412.50 points, trailed by he Holton-Arms School that totaled 245 points. Ledecky's school came in seventh.
The Georgetown Preparatory School boys team took the top spot earning 478 points at the meet followed by Gonzaga College High School with 439 points.
Ledecky wasn't the only swimmer to break records at Metros.
In all 12 records went down throughout the meet.
They are:
Boys 200 Medley Relay- Georgetown Prep; B. Goldstein, C. Vissering, K. Berry, A. Omenitsch
Boys 200 Free- Georgetown Prep, Mattthew Hirschberger
Girls 200 Free- Stone Ridge, Katie Ledecky
Girls 50 Free- Holton-Arms, Caroline McTaggart
Boys 1 Meter Diving- BCC, John Crow
Girls 100 Fly- Madeira-PV, Kylie Jordan
Boys 100 Free- Gonzaga, Ryan Baker
Girls 100 Free- Holton-Arms, Caroline McTaggart
Girls 500 Free- Stone Ridge, Katie Ledecky
Boys 200 Relay- Georgetown Prep; G. Goddard, A Lin, M. Hirschberger, S. Tarter
Boys 100 Breast- Georgetown Prep, Carsten Vissering
Boys 400 Free Relay- Georgetown Prep; G. Goddard, C. Vissering, A. Lin, B. Goldstein
You can watch Ledecky's 400 meter relay here.
Related: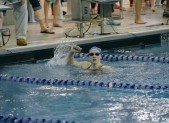 Olympic gold medalist Katie Ledecky set a new American record in the girls 500 free by resetting her own record by more than two seconds on Friday night at the DC Metro Championships at the Germantown Indoor Swim Center. Her time: 4:26:58. The Stone Ridge senior was swimming in her last high school meet this […]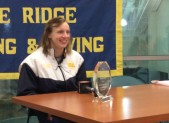 Setting records is something Olympian Katie Ledecky is used to doing. This weekend she set two at the Washington Metropolitan Interscholastic Championship held at the Germantown Aquatic Center. Ledecky, a senior at Stone Ridge, set a new American High School record in the women's 500 freestyle with her 4:26:58 performance Friday and on Saturday she […]