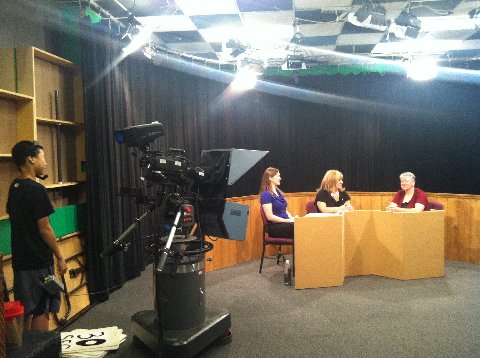 Red Cross Episode #54 Emergency Preparedness
From earthquakes, violent storms and long power outages, Are you ready? On this episode of Connecting Our Community we will give you a refresher course on Emergency Preparedness 101.
Host Pat Shoemaker reviews the basics with guests, Cheryl Kravitz the Marketing and Communication Director for the American Red Cross in the National Capital Region and Jenny Kurtinitis, Disaster Coordinator for Montgomery County.
This new episode premieres Wednesday at 12:30 p.m. on Montgomery Channel 21 and again at 8:30 p.m.
Visit Connecting Our Community Episode #54 to view on demand.
Visit Connecting Our Community program page to see earlier episodes and learn more about this program.
For more information about the many programs available throught the Red Cross and a list of items you should have on hand in an emergency please visit the Red Cross website, RedCrossNCA.org