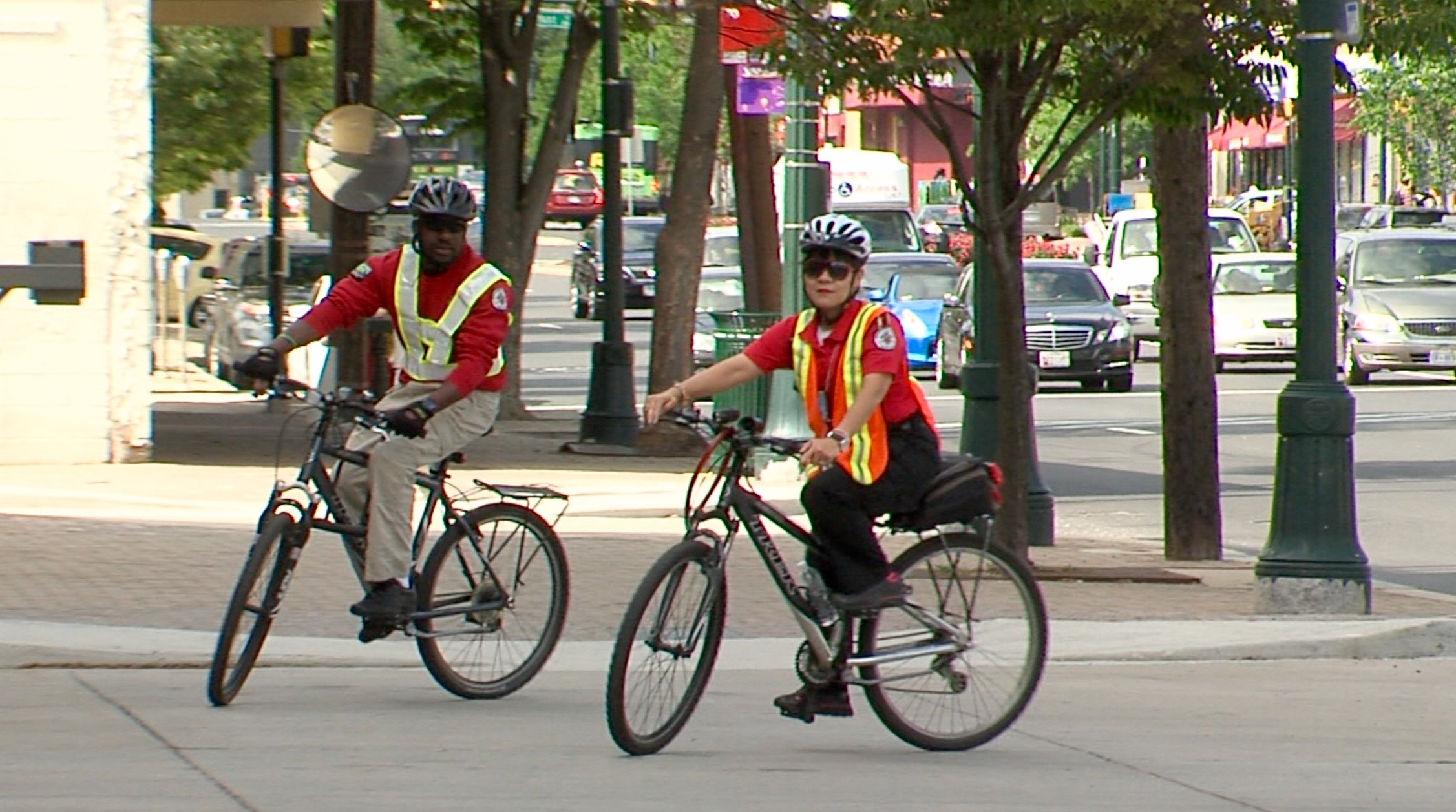 Red Shirts Serving Silver Spring Residents For More Than 20 Years (PHOTOS & VIDEO)
Some people call them Silver Spring ambassadors. The Red Shirts are a group of Montgomery County employees who help keep the Silver Spring Central Business District clean and safe.
They also speak English, Spanish, French and other languages. Some were born in the U.S. and others are from Panama, El Salvador, Thailand, Guatemala, Jamaica and different countries in Africa.
"We are the melting pot of diversity in downtown Silver Spring. We represent Montgomery County with our diversity," said Richard A. Bingham, chief of operations of the Silver Spring Urban District.
The Red Shirts are responsible for five zones and fifty-two blocks of downtown Silver Spring. For assistance, residents can call the Urban District Hotline at 240.876.2911.
Services such as unlocking cars for anyone who has left their key inside, patrolling garages, escorting people to their vehicle if they don't feel safe walking alone, cleaning illegal graffiti, providing directions and more, The Red Shirts can help with almost anything.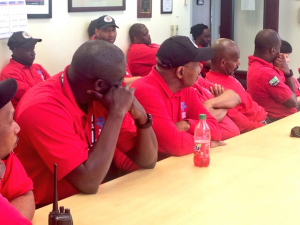 According to Bingham, the budget for the Silver Spring Urban District is $3 million and the Red Shirts program is part of the urban district budget.
Wheaton and Bethesda also have Red Shirts, but in Silver Spring is Anothai Thoomsamoot who bikes around downtown during her evening shifts.
Thoomsamoot is from Thailand. She moved to the U.S. more than 30 years ago. She lives in Rockville and has been a Red Shirt for the past seven years.
"[It] is fun working here. It's the type of job that I like," Thoomsamoot said adding that she works in the evening shifts biking around Silver Spring, patrolling public garages, and helping people with any other needs they have.
Thoomsamoot has another part-time job as a security officer. She is 5 feet tall, and although she gets scared sometimes, she does feel safe knowing that she can count on her colleagues and Montgomery County Police Department if she ever sees something suspicious.
"I feel safe around here … A lot of [police] officers around here. The Silver Spring unit is very active within in two minutes if you call them, they will be right there," she added