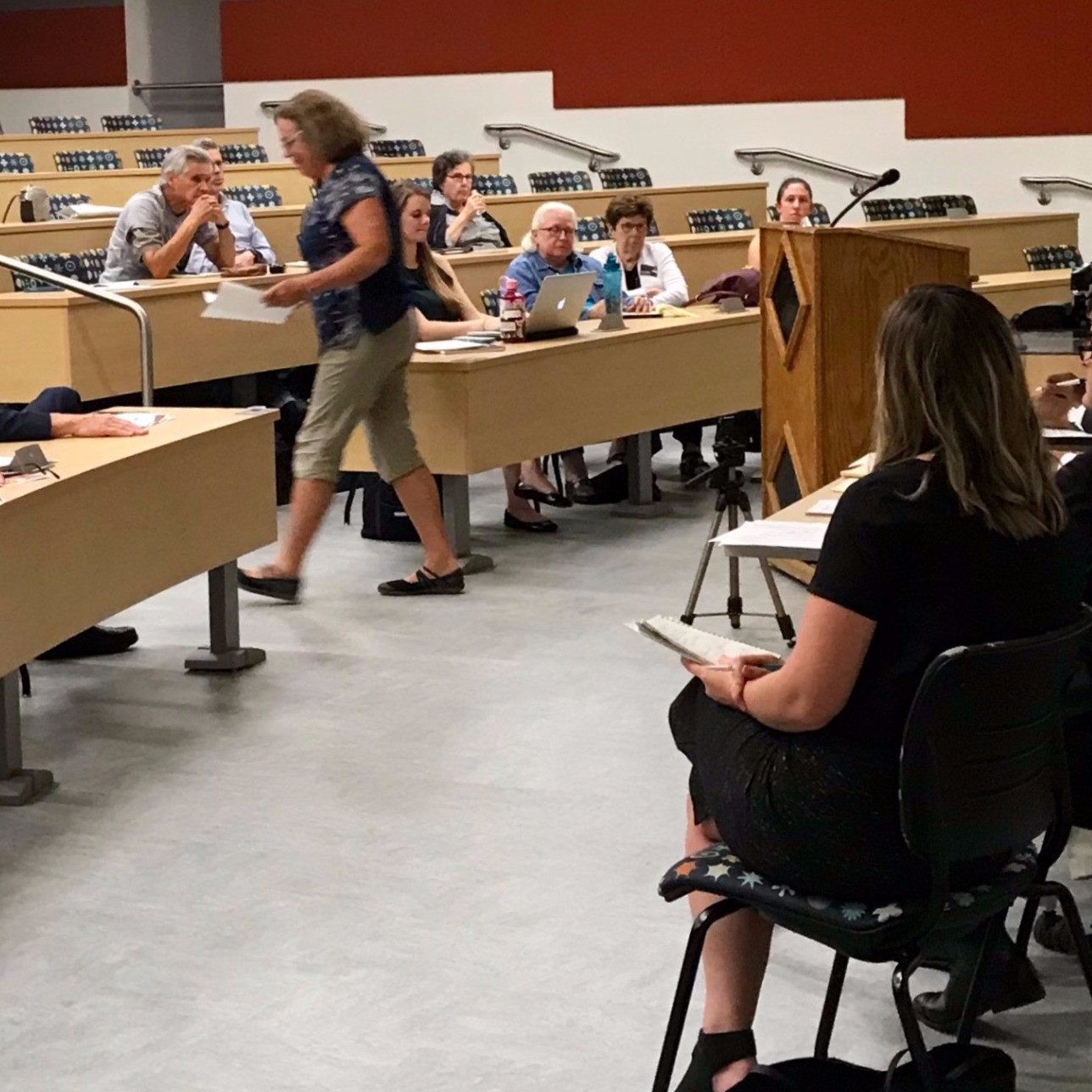 Redistricting Reform Gains Support at Hearing
A state commission meant to take the politics out of political mapmaking heard from Democrats and Repubicans who say the current system is flawed, supporting the commission's proposal that would hand the cartography over to an independent panel.
Gov. Larry Hogan created the Governor's Redistricting Reform Commission through an executive order on Aug. 6, 2015. The commission was meant to create a plan that could prevent districts like Maryland's Congressional District 3 that curves and twists its way through Montgomery, Howard, Anne Arundel and Baltimore counties as well as a piece of Baltimore city.
Critics have a host of issues with such gerrymandered districts, including that they were created as an exercise in political power, that voters don't understand why their districts don't contain nearby communities, that they've increased political polarization and that they reduce access to representatives.
"They did it because they could. I'd like to see something where they can't do it," Brigitta Mullican said. She was one of about 20 who testified at the meeting, in a classroom on Montgomery College's Rockville campus.
In November 2015, the commission released its recommendations, which called for an independent panel to draw congressional and state legislative districts. The panel would be made up of three Democrats, three Republicans and three people who are members of neither party.
The General Assembly failed to act on the commission's recommendations. Instead, it passed its own plan, authored by Montgomery County state Sen. Craig Zucker, that requires Virginia, New Jersey, Pennsylvania, New York and North Carolina to undertake nonpartisan districting efforts before Maryland would undertake its own.
The backdrop to gerrymandering is a Wisconsin case before the U.S. Supreme Court. Last month, the court heard oral arguments in the case, Gill vs. Whitford, in which a lower court ordered Wisconsin to redraw its district lines.
A lawyer on the case said that if the justices approve the Wisconsin map, it will inspire a "festival of copycat gerrymandering," said Stephen Spaulding of Common Cause, who discussed the case for the audience of about 30.