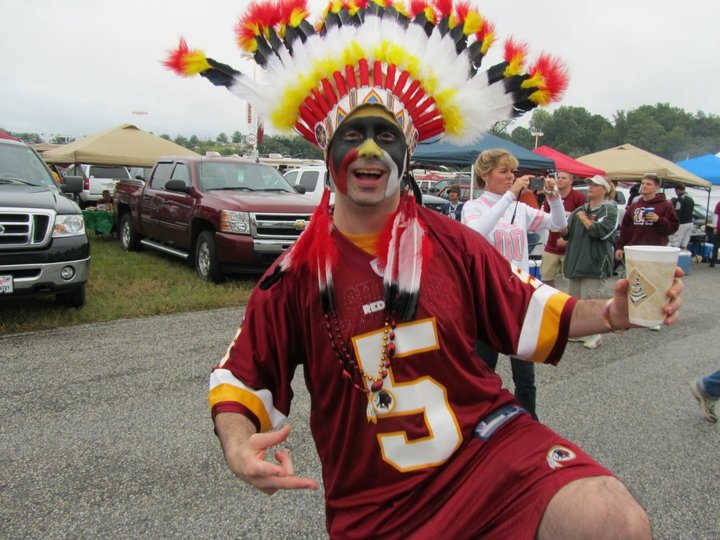 Redskins Fan Dresses Up for Games (Photos)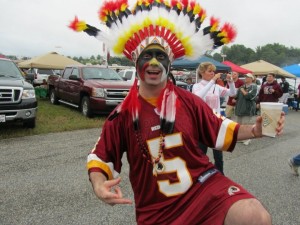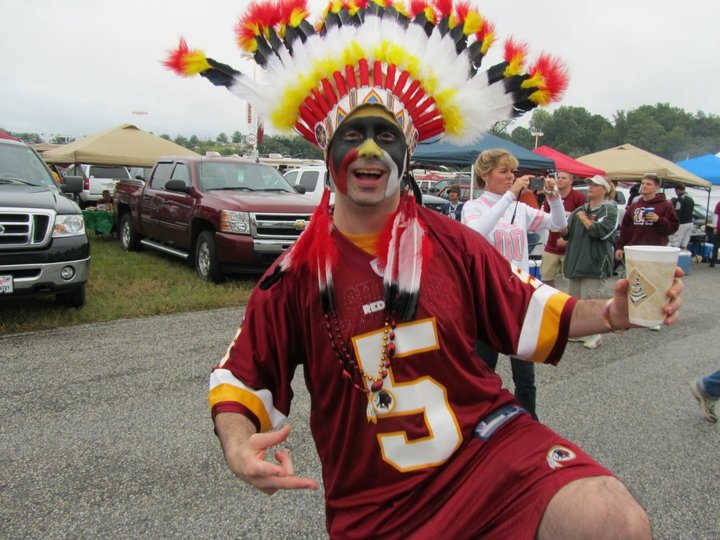 Damascus resident Michael Mayer has been a Washington Redskins fan for as long as he can remember or 35 years. He notes that both his parents were Redskins fans and he feels closer to his dad, who passed away when Mayer was just 19-years-old, by attending the football games.
In 2005,  Mayer decided to raise his enthusiasm for the team up a notch by putting on an Indian headdress for the games.
"When I dress up, fans seem to really enjoy and want pictures and it seems I can really get fans into the game which can help our defense at times," he said.
So how long does it take him to make the transformation?
"On game day, it takes me about 20-25 minutes to transform into my costume," he said. "I wear the majority of it driving to the game but I paint my face and put on the headdress in the parking lot each game day."
His game day routine begins about four hours before kickoff.  For the Redskins playoff game against the Seahawks, he was accompanied by his brother and a friend to FedEx Field.  His three seats are on the ten yard line in section 139, row 26.
Growing up, his favorite players were Dave Butz and Darrell Green. Today, his favorite player is quarterback Robert Griffin III.
His favorite Redskins memories are the Superbowl victory games and traveling to New Orleans this year to watch Griffin win his first game as a Redskin.
You can see more photos of Mayer in our earlier Redskins Fans Photos post.
HTTR!