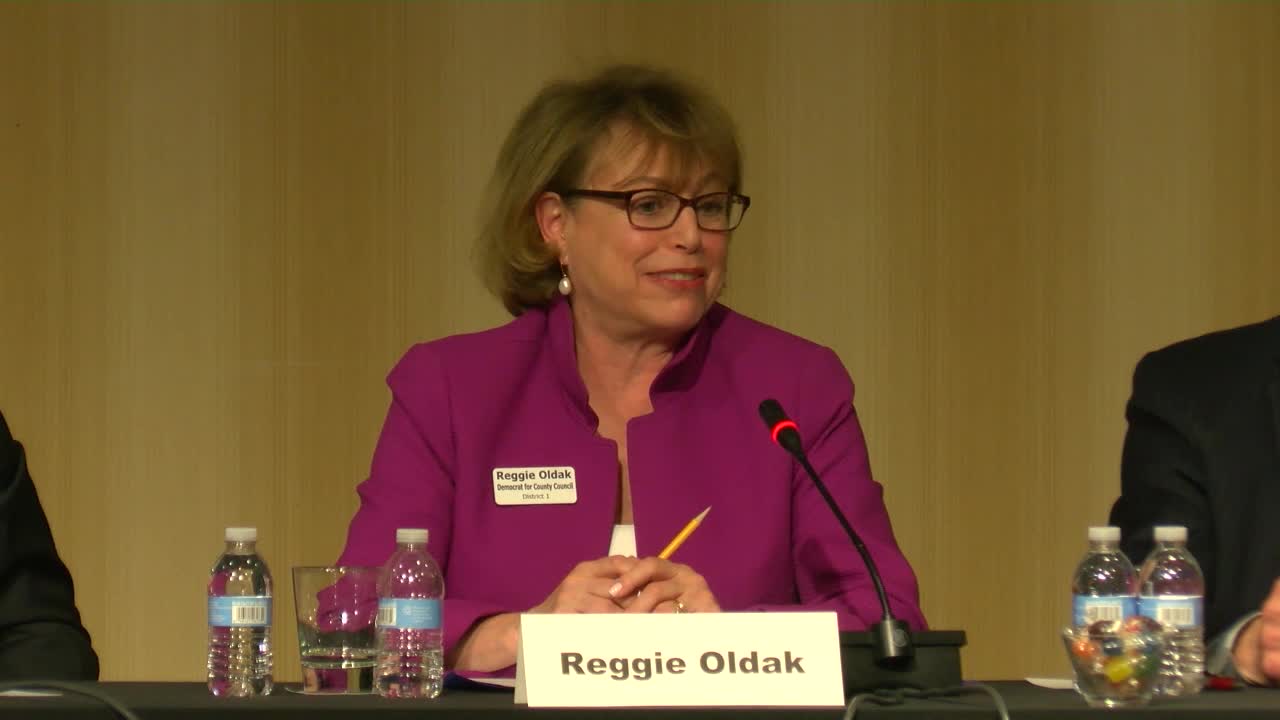 Regina Oldak (D) Supports/Opposes Efforts to Sign a Deal with Amazon for Second Headquarters in Montgomery County
Regina Oldak, Democratic candidate for Montgomery County Council in District 1, participated in the April 12, 2018 Candidates' Forum hosted by Friends of White Flint. Amy Ginsburg moderated the forum. Oldak responded to this question:
"As everyone knows, Montgomery County is in the running for Amazon's second headquarters.  Imagine you have one minute with Amazon's selection committee. What would be your pitch to Amazon to locate their second headquarters in the White Flint area? Or, if you don't believe Amazon should locate their headquarters here, why not?"
The candidates participating in this forum included Bill Cook, Pete Fosselman, Andrew Friedson, Ana Sol Gutierrez, Jim McGee, Regina "Reggie" Oldak, and Meredith Wellington. Dalbin Osorio was unable to attend forum due to illness.