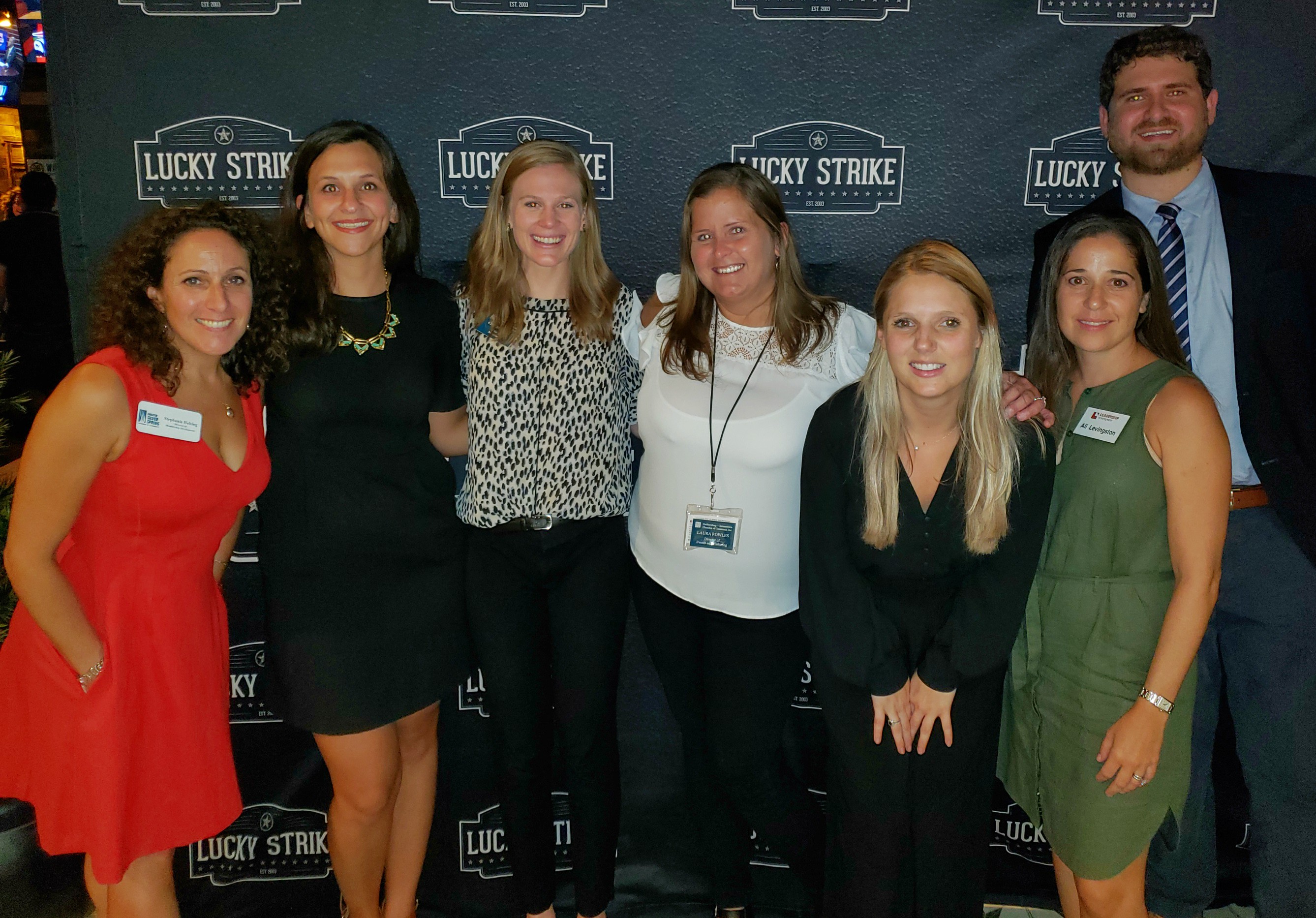 Regional Young Professional Event Helps Foster Business Connections
Several organizations worked together to bring over 100 emerging leaders together recently. United the organizations were delighted to afford these leaders the opportunity to further their careers, strengthen their professional image.
The Greater Bethesda, Gaithersburg-Germantown (GGCC), Greater Silver Spring (GSSCC), & Rockville Chambers of Commerce along with Leadership Montgomery's (LM) Emerging Leaders and Alumni, Seniors & Graduate and Professional Students from the Universities at Shady Grove (USG) said goodbye to summer and hello to Fall at its 5th Annual "Regional Young Professional Group Happy Hour" at Lucky Strike Bethesda on Wednesday, September 5.
"We talk about maintaining young professionals and getting them integrated in the community, this is one way we can do that," said Marilyn Balcombe, Gaithersburg-Germantown Chamber of Commerce President & CEO. "Young professionals develop leadership, communication and organizational skills through practical experience, so it only makes sense for the Gaithersburg-Germantown Chamber to partner on this event. We may have a lot of similar opportunities and share a strong customer base, but engaging and empowering young professionals & developing the leaders of tomorrow is for the greater good of all the organizations involved. Besides it is great fun, great food, and great people."
Emerging leaders from across the County, Virginia, & the District of Columbia attended the exclusive event in the hopes to make new connections or strengthen their existing ones. The Chambers, LM & USG developed this event to meet the wants and needs of Millennial professionals and business owners. This is a great way for the organizations to ensure that our communities and surrounding areas are a great place to live and work.
In a report released by Nielsen, it stated 92 percent of millennials believe that today's professional groups provide great opportunities to network. Stemming from this report, GGCC Director of Events & Marketing, Laura Rowles, developed this event to bring these distinguished County organizations together, so emerging leaders of the professional community could gather for an evening of networking.
Learn more about the GGCC, at www.ggchamber.org
Learn more about the GSSCC, at http://www.gsscc.org
Learn more about the Rockville Chamber, at www.rockvillechamber.org
Learn more about the Leadership Montgomery, at www.leadershipmontgomerymd.org
Learn more about the Greater Bethesda Chamber, at www.greaterbethesdachamber.org