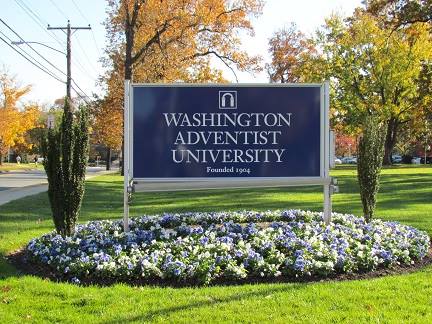 Registration for Washington Adventist Graduate Programs Opens Nov. 2nd
Registration for the Spring 2016 Semester of the Washington Adventist University School of Graduate and Professional Studies opens on November 2nd for classes that will begin the week of January 10-14.
This spring, a new RN-MSN program will be offered in the evenings, enabling individuals who already have an associate's degree in nursing to earn their master's degree.
The School of Graduate and Professional Studies (SGPS) has been providing evening degree programs on the Takoma Park campus for more than 30 years, accommodating working adults who are juggling tight budgets, full-time jobs and family responsibilities. The evening programs include accelerated classes and flexible schedules, and a degree can be earned in 18 months. The SGPS offerings include ten undergraduate and 8 graduate degree programs (two fully online).
Anyone interested in earning a new degree or completing one that is still unfinished should call the SGPS office staff at 301.891.4092 for assistance in finding the program and schedule that best suits their needs.
The SGPS office is open from 8:30 a.m. to 6:30 p.m., Monday through Thursday; and 8:30 a.m. to noon on Friday. During those hours, SGPS advisors will be on hand to answer questions and help with class registrations.
The university campus is located in suburban Takoma Park, Maryland, near the intersection of Carroll and Flower avenues with convenient, free parking and easy access to bus stops and the Takoma Metro station.
For more information, go to the SGPS webpage.