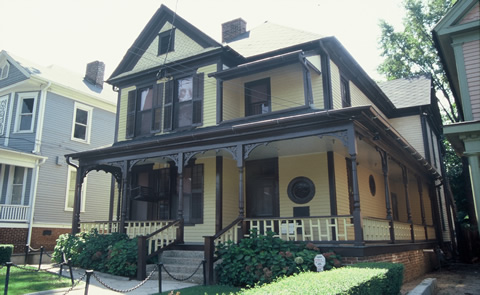 Registration Opens for Maryland Civil Rights Bus Tour
Registration is now open for the annual Maryland Civil Rights Education Freedom Experience bus tour.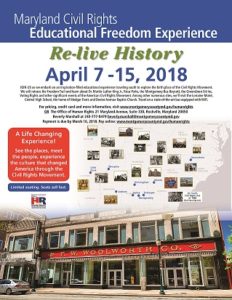 The tour, hosted by the Montgomery County Office of Human Rights, retraces the steps of Civil Rights leaders such as Martin Luther King, Jr., Rosa Parks and Medgar Evers.
This year's nine-day bus tour is scheduled from April 7 to April 15.
The bus will leave from Rockville and travel to Greensboro, N.C.; Atlanta, Ga.; Birmingham, Montgomery and Selma, Ala.; Memphis and Nashville, Tenn.; Little Rock, Ark. and Jackson, Miss.
Highlights on the tour include:
the Birth Home Museum of Dr. Martin Luther King Jr.;
the new National Center for Civil and Human Rights;
the Civil Rights Memorial Museum;
the International Civil Rights Center and Museum;
the Rosa Parks Museum;
the Freedom Rides Museum;
the National Voting Rights Museum;
the famed Sixteenth Street Baptist Church;
the historic Edmund Pettus Bridge;
the Central High School;
Fisk University;
Medgar Evers' Home;
and the National Civil Rights Museum at the Lorraine Motel.
The trip includes travel on a motor coach with Wi-Fi, hotel, multiple tour and museum admissions, some meals, snacks and more. The itinerary may be viewed, here.
If interested, full payment is due by March 16.
Click here to learn more about registration, the itinerary and the cost of the tour.