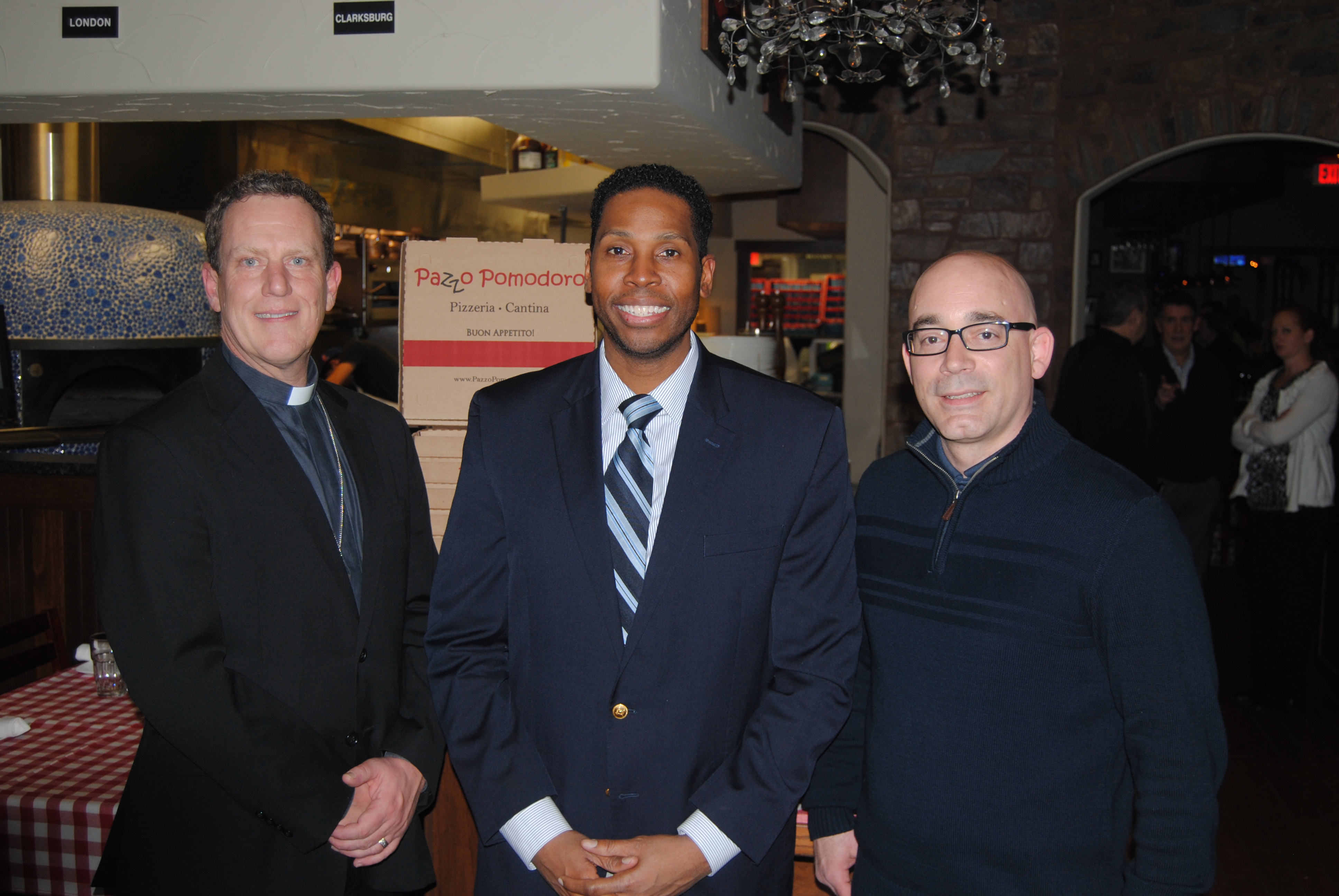 Relay for Life Partnerships
A Clarksburg restaurant, Pazzo Pomodoro, is supporting this year's Relay for Life.
In a news release, the Reverend Lee Davis said the restaurant's support is the beginning of a partnership among St. Anne's Episcopal Church of Damascus, Pazzo Pomodoro and Myer Team at Re/Max Services of Rockville.
According to Davis, Pazzo Pomodoro, donated $500 to the Relay for Life teams sponsored by St. Anne's and Re/Max for cancer awareness and research.
"Outreach takes many forms and supporting cancer awareness and fundraising is one of them," said Davis. "We're proud to be part of a community that recognizes that and participates."
Marcello Ferrigno, Pazzo Pomodoro's general manager, said" "We're more than just a great restaurant; we're part of this community. Using our delicious home style Italian cooking is the best way we can imagine to support St. Anne's, Relay for Life, and the important work they are doing."
Also attending was Montgomery County Councilmember Craig Rice, who noted: "It's important to understand job creation and how it stabilizes communities. And it's also vital to consider how our community entities – faith, business, and non-profit – can come together to achieve community goals. I applaud this effort."
"The Relay for Life teams from St. Anne's and Re/Max are sacrificing their time and energy for this wonderful cause," said Davis. "This event enables their friends and neighbors to support a really worthy effort."