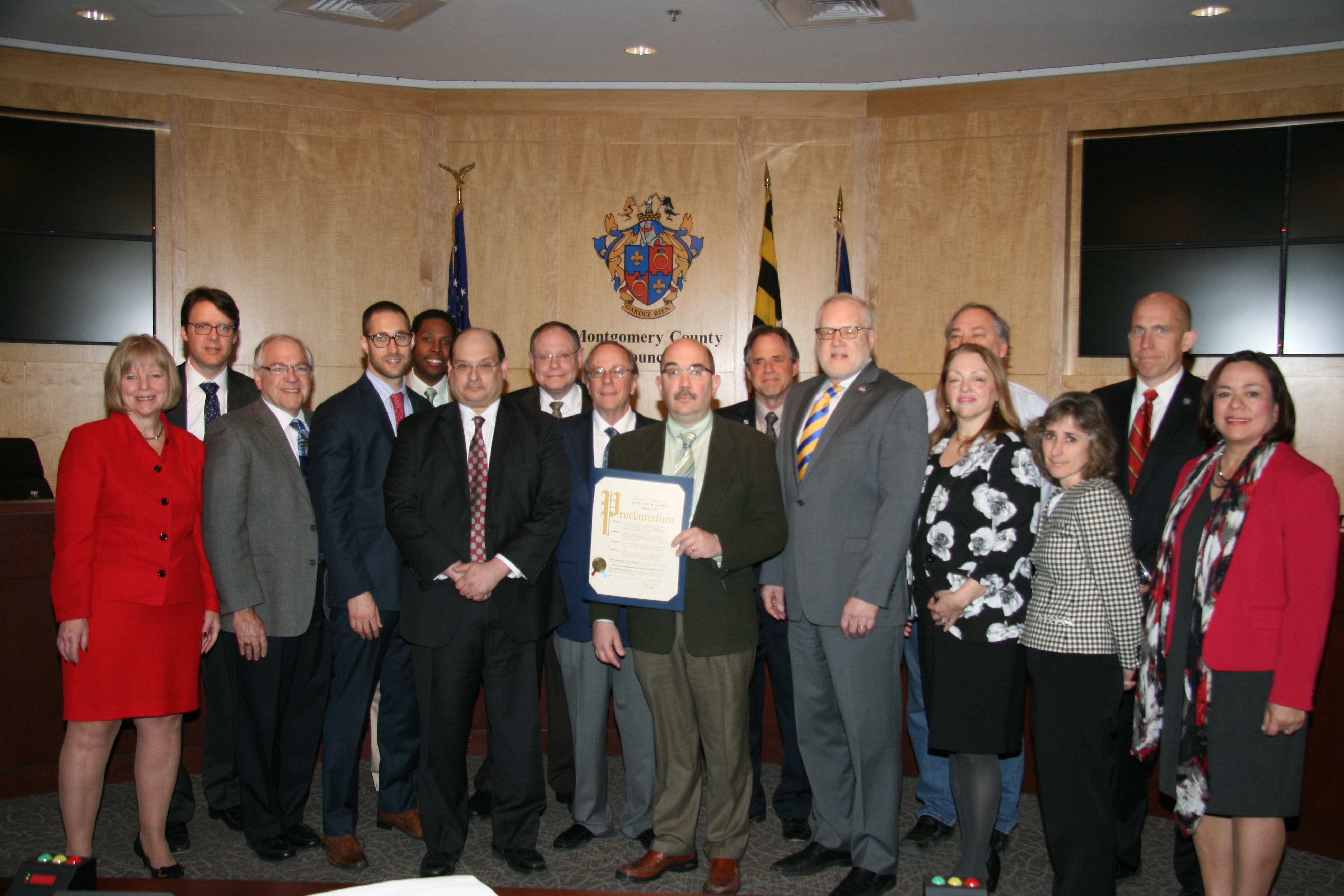 Remembering the Holocaust (PHOTOS & VIDEO)
The Montgomery County Council held ceremonies on March 31 to mark the 2015 "Days of Remembrance" that remember victims of the Holocaust. The Days of Remembrance will be marked nationwide from April 12-19.
At the ceremonies in Rockville, left to right, below: Councilmembers Nancy Floreen and Hans Riemer; Steve Adleberg of the Jewish Community Relations Council; Joshua Sztorc of JCRC; Councilmember Craig Rice, Ron Halber, the JCRC executive director; Councilmember Sidney Katz; Ron Paul, the JCRC Maryland Holocaust Commission chair; Council President George Leventhal; Councilmember Roger Berliner; Bernard Lubran, whose father, Walter, was a Holocaust survivor; Sonia Beekman, whose parents were Holocaust survivors; Councilmember Marc Elrich; Debra Linick of JCRC, whose grandfather was a Holocaust survivor; and Councilmembers Tom Hucker and Nancy Navarro.