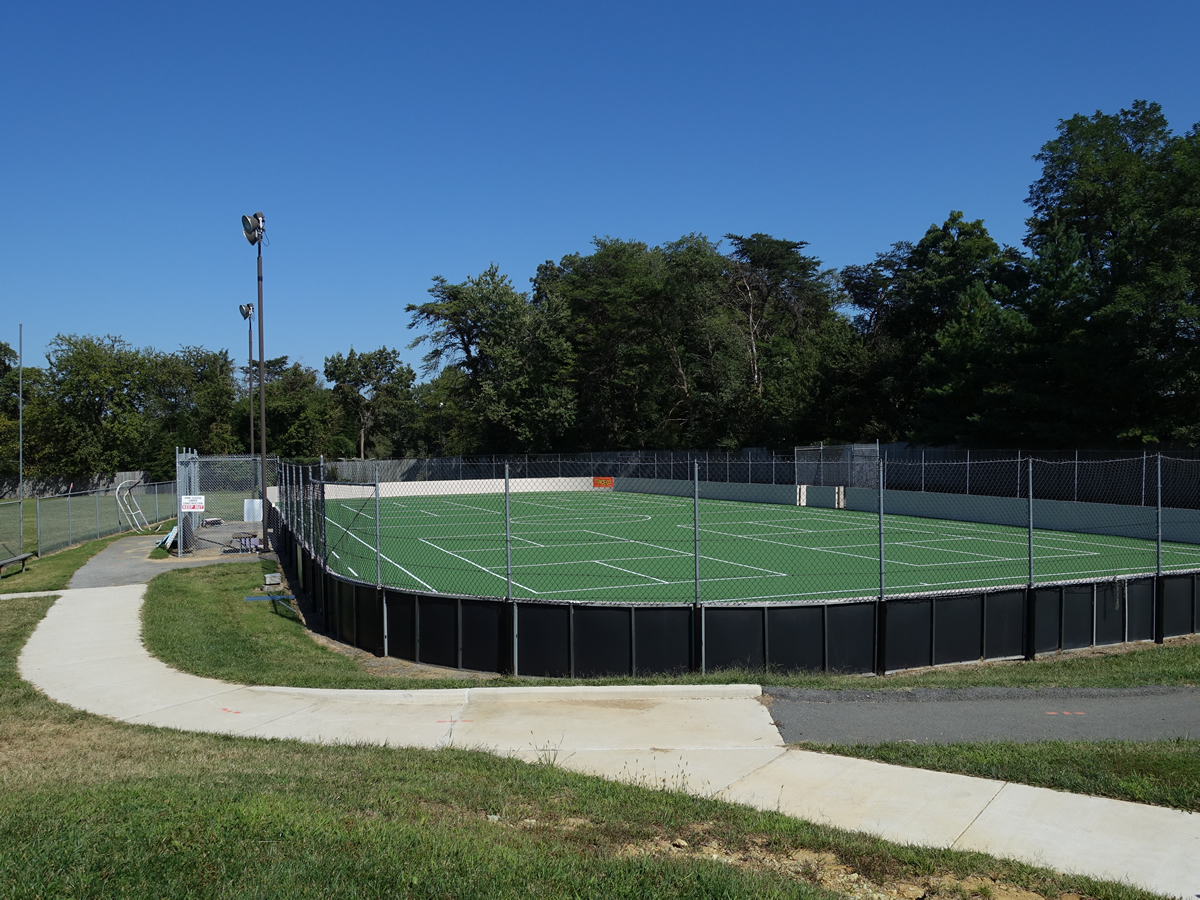 Renovations Underway at Potomac Adaptive Sports Court (PHOTOS)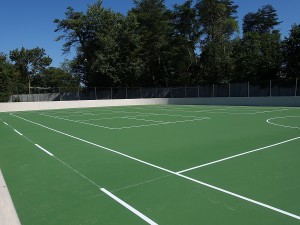 Construction is underway on the long awaited Potomac Adaptive Sports Court at the Potomac Community Center, 11315 Falls Road.
"Renovations are being completed for the Potomac Adaptive Sports Court that will convert a dormant roller hockey rink into a facility that will serve athletes with disabilities," said Judy Stiles, a spokesperson for Montgomery County's Department of Recreation. "The smooth service will provide easier access for individuals who use wheelchairs, walkers or other assistive ambulatory devices."
According to Stiles, the newly refurbished court is scheduled to open this fall. A ribbon cutting ceremony will be scheduled once construction is completed.
Use of the Sports Court will be scheduled through the Potomac Community Center, Stiles said.
PHOTOS | Michael Walsh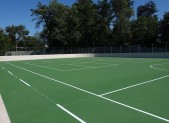 It's official: the Potomac Adaptive Sports Court is now open at 11315 Falls Road in Potomac. County leaders attended a dedication ceremony on Sunday morning for the new recreation area. "Adaptive sports programs help individuals to gain confidence, have fun, and make an impact on their lives," said Recreation Director Gabe Albornoz. "We are proud […]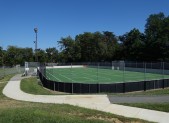 Construction is underway on the long awaited Potomac Adaptive Sports Court at the Potomac Community Center, 11315 Falls Road. "Renovations are being completed for the Potomac Adaptive Sports Court that will convert a dormant roller hockey rink into a facility that will serve athletes with disabilities," said Judy Stiles, a spokesperson for Montgomery County's Department […]