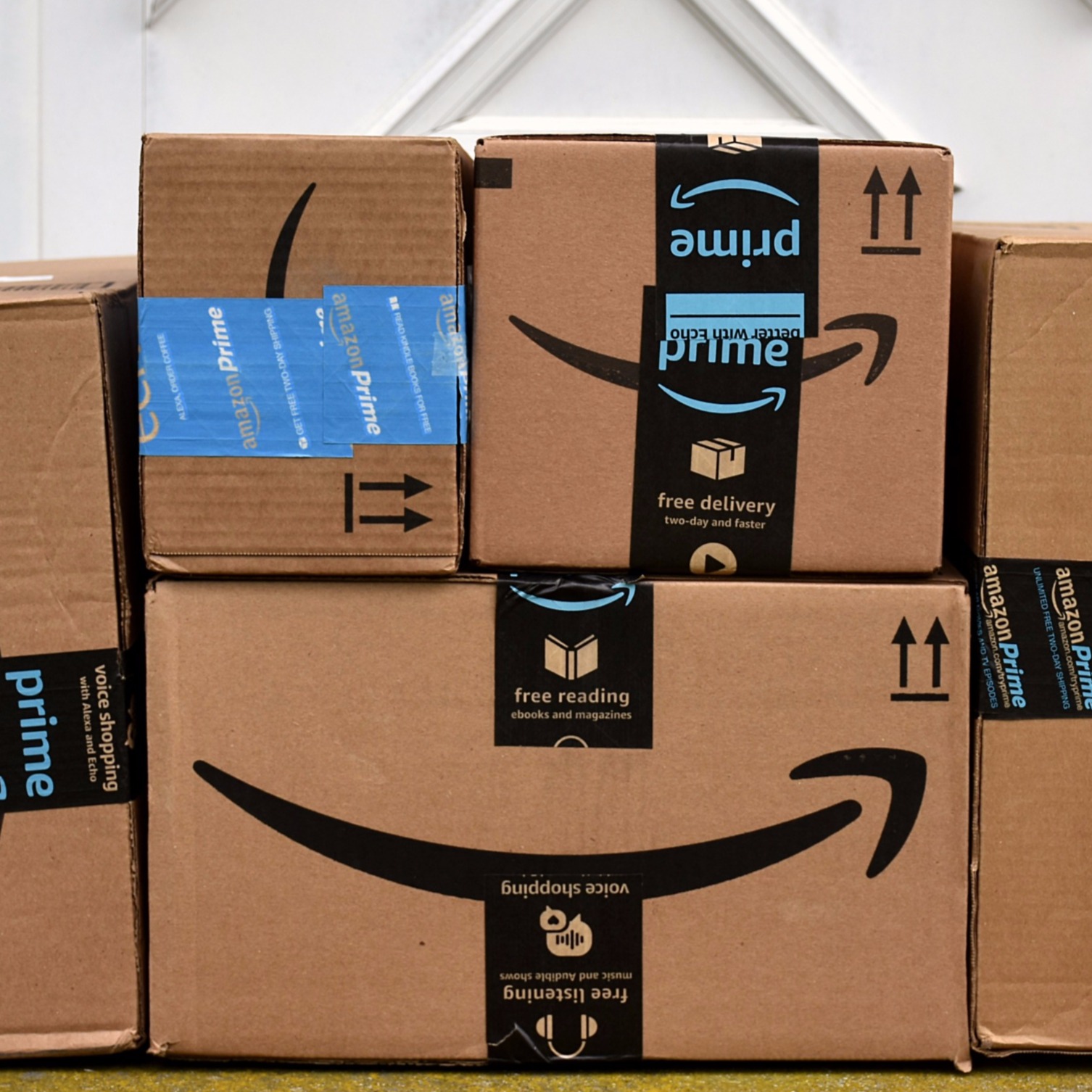 Local Officials Put Positive Spin on Amazon News
Local officials put a positive spin on the news that Amazon has planned to split its second headquarters between New York City and Arlington County, Va.
"The Arlington location will result in additional jobs, business, and investments — all of which will benefit the entire DC metropolitan region — and Montgomery County," County Executive Ike Leggett said in a statement.
"It's going to bring a much More intense tech economy to the Washington region," Council President Hans Riemer said.
David Petr, president and CEO of the Montgomery County Economic Development Corporation, called the announcement "a win for Montgomery County." He noted that the Amazon effort changed the way state and local leaders worked together.
"Today, we have the talent, connectivity, innovation and purpose-driven culture to attract new opportunities in technology, life sciences, and beyond," he said in a statement.
The county's HQ2 efforts brought attention to Montgomery County from other corporations looking to relocate.
"We will continue to leverage the data and discoveries learned through the Amazon pitch process to attract new opportunities to MoCo," he said.
In a blog post, the Seattle-based company alluded to the spin-off jobs created by its "HQ2" sites, expecting tens of thousands of jobs created in the surrounding communities. The company said hiring would begin in 2019.
From Amazon CEO and founder Jeff Bezos: "We are excited to build new headquarters in New York City and Northern Virginia. These two locations will allow us to attract world-class talent that will help us to continue inventing for customers for years to come. The team did a great job selecting these sites, and we look forward to becoming an even bigger part of these communities."
The Arlington location is at National Landing, less than 3 miles from downtown Washington.
The company, which has 610,000 employees around the world, said it would spend about $2.5 billion in the region. It plans to use 4 million square feet of energy-efficient office space with the opportunity to expand to 8 million square feet.
Virginia and Arlington County would receive $3.2 billion over the next 20 years as a result of Amazon's investment and job creation, the company said.
The perks Amazon will receive include $573 million in performance-based direct incentives based on creating 25,000 jobs with an average wage of $150,000, the retailer said. Assuming Amazon provides the high-paying positions, the company receives a cash grant of $22,000 for each job created over the next 12 years.
The county chips in $23 million over 15 years based on the growth of its tax on hotel rooms.
Virginia will spend $195 million in infrastructure in the neighborhood, including improvements to the Crystal City and the Potomac Yard Metro stations, a pedestrian bridge connecting National Landing and Reagan National Airport, and work to improve safety, accessibility, and the pedestrian experience crossing Route 1 over the next 10 years.
Arlington will also dedicate an estimated $28 million based on 12 percent of future property tax revenues earned from an existing Tax Increment Financing (TIF) district for on-site infrastructure and open space in National Landing.
---
Update 1:20 p.m.: We've received statements from County Executive Ike Leggett and the Montgomery County Council. First, here's Leggett's:
Although Montgomery County was not chosen as the site for Amazon's second headquarters, we are very pleased that Arlington County will join Long Island City as one of the sites selected. The Arlington location will result in additional jobs, business, and investments – all of which will benefit the entire DC metropolitan region – and Montgomery County.

I want to thank Amazon for selecting us to be on the list of finalists. A special thanks goes to Governor Larry Hogan for his strong support of Montgomery County's bid. I also appreciate the critical support we received from the Maryland General Assembly, the Montgomery County Council, the Montgomery County Economic Development Corporation, and our entire local business community.

Montgomery County continues to be one of the best places in America to live, raise a family, grow a business, and build a future. Over the past 12 years we have strengthened our fiscal foundations, eliminated unnecessary red tape, laid the groundwork for new employment centers that will create approximately 100,000 new jobs, and invested even more in transportation options and our world-class school system.

This is a great day for Amazon, for Arlington County, for New York City, and for the entire Washington DC metropolitan region.
Now here's Council President Hans Riemer speaking for the council:
Amazon's decision to expand its existing presence in Northern Virginia is good news for the Washington region, which will benefit from the stronger private sector growth that Amazon will foster. It is good news for everyone who cares about future job growth in Montgomery County and the region generally.

We are proud of the fact that Montgomery County was selected to be one of only 20 potential locations for HQ2. Being selected to this list reaffirmed that our County continues to be one of the best places in the country to live, work and grow a business in our increasingly global economy.

Now we must focus on transportation and workforce development so that Montgomery County residents can access those jobs, new housing to promote affordability as housing demand in the region grows, and an enhanced effort to land future spin-off opportunities right here in Montgomery County.

Our County's educated workforce, high-quality school system, multi-modal transportation options, broadband network infrastructure, inclusive values and outstanding quality of life makes our community an ideal location for companies that are looking to expand. The Council has also made regulatory changes necessary to support large scale businesses headquarters locating in our community.

The Council greatly appreciates the work of County Executive Isiah Leggett, Governor Larry Hogan and the entire economic development team for their continued efforts in promoting the bright future of Montgomery County.
We also congratulate JBG Smith which is headquartered in Chevy Chase, Maryland and owns much of the property located in Crystal City.
---
Update, 11:13 a.m.: Gov. Larry Hogan called the Crystal City, Virginia, site a "tremendous win" for the National Capital Region.
In a statement, he said:
"Amazon's decision to locate one of its new headquarters facilities in Northern Virginia is a tremendous win for the entire Capital region. Collectively, we will not only gain 25,000 corporate-level jobs, but also many businesses that are part of Amazon's supply chain. I want to thank County Executive Ike Leggett and all of our partners in Montgomery County for working with us to put forth a strong proposal that highlighted the outstanding advantages of doing business in Maryland. I look forward to working closely with Governor Northam and Mayor Bowser to welcome Amazon and meet the opportunities that lie ahead."
---
Update, 10:35 a.m.: Amazon's blog "About Amazon" says the company has chosen New York City and Crystal City, Virginia, for the site of its new HQ2. The site also says a new The company also is building an "Operations Center of Excellence" in Nashville that will create more than 5,000 jobs.
Amazon selects New York City and Northern Virginia for new headquarters https://t.co/VRGeYdpoBy

— Amazon News (@amazonnews) November 13, 2018
---
The Wall Street Journal is reporting Amazon will announce today that it will build East Coast headquarters buildings in New York City and Crystal City, Virginia.
A Montgomery County site — near the White Flint Metro — was Maryland's site for the coveted "HQ2" with the county and the state offering the online retail giant billions in incentives.
This story will be updated.