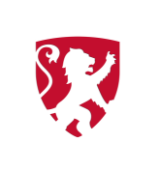 UPDATED: Report: Barron Trump to Attend St. Andrew's
UPDATE: The Trumps are sending their youngest, 11-year-old Barron, to St. Andrew's Episcopal School in Potomac, according to a report in The Daily Caller.
The school refused to confirm the news Monday morning.
"St. Andrew's respects family privacy," a spokesman said. "We will not comment on whether a student has sought enrollment."
But, according to news reports, first lady Melania Trump issued a statement Monday:
"We are very excited for our son to attend St. Andrew's Episcopal School. It is known for its diverse community and commitment to academic excellence. The mission of St. Andrew's is 'to know and inspire each child in an inclusive community dedicated to exceptional teaching, learning, and service,' all of which appealed to our family. We look forward to the coming school years at St. Andrew's."
St. Andrews' Head of School Robert Kosasky and Rodney Glasgow, head of middle school and chief diversity officer, sent a letter to the school's parents on Monday, according to the Washington Post. The letter said the school is working with the Secret Service to ensure "logistics and security will continue to work smoothly and discreetly next year for all of our students and families."
According to the St. Andrews website, the school has 580 students and a 7-to-1 student-teacher ratio.
The school costs $33,990 for grades 3 to 5, which rises to $40,650 for high school, plus hundreds of dollars in assorted fees.