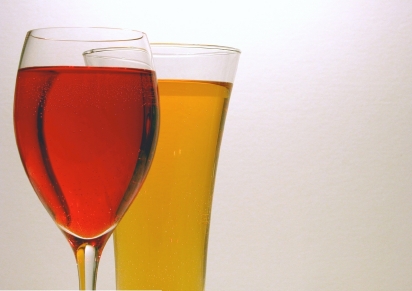 Report: County Has Five Options to Improve Liquor Distribution
There could be a big change in the way alcohol is sold here in Montgomery County if county leaders buy into one of the changes suggested by the Montgomery County's Office of Legislative Oversight.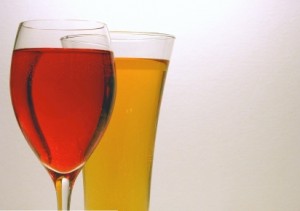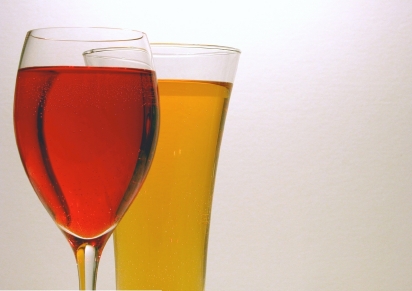 A report released Tuesday by the Montgomery County's Office of Legislative Oversight (OLO) that analyzes the County's Department of Liquor Control presents five options that could lead to fundamental changes in the system that controls liquor distribution to county-operated retail alcohol stores, to private beer and wine stores and to restaurants.
The five options presented in the OLO report that could alter its operations include:
• Deregulating the County's alcohol control system, including the wholesale distribution and retail sale of beer, wine and liquor. Most other Maryland counties have deregulated alcohol operations and sales.
• Permitting private wholesalers to distribute beer, wine and liquor to alcoholic beverage licensees. The County would continue to control the off-premises retail sale of liquor.
• Allowing the private wholesale distribution of beer and wine. The County would continue to control the wholesale and off-premises retail sale of liquor.
• Permitting the private wholesale distribution of special order beer and wine products. The County would continue to control the wholesale and retail sales for all other alcohol products.
• Enhancing the effectiveness of DLC while maintaining the current liquor control structure. This includes adopting recommendations as part of DLC's long-range strategic business plan.
OLO presented its report, titled "Review of Alcohol Control in Montgomery County," to the county council Feb. 10. The report examined the Department of Liquor Control's (DLC) structure, operations, policies, practices and legal requirements. It also looked at DLC's financial, budget and personnel data. Feedback on DLC's wholesale operations and an analysis of the costs and benefits associated with changes to the structure of DLC also are contained in the report.
The report will be among the items studied by the Council's Ad Hoc Committee on Liquor Control that was created in December. The committee is chaired by County Councilmember Hans Riemer and includes Council President George Leventhal and Councilmember Marc Elrich. The Ad Hoc Committee is scheduled to begin evaluating the DLC operations at its first meeting at 9:30 a.m. on Feb. 27.
"I requested the OLO report and the formation of the Ad Hoc Committee because, whether due to management or structural failures, our current system is not working for our County," Reimer said in a press release. "This report confirms that we have many options for reform. I am confident that, by conducting a thorough review of all options, we can strike the right balance of public safety, public health, economic development, quality of life, County revenue, good jobs, and fair treatment for public employees."
Montgomery County's alcohol distribution framework is a "control system" where the County Government is the exclusive wholesaler of alcoholic beverages. DLC is responsible for buying beer, wine and liquor and reselling it to retail outlets. The County also has exclusive authority to sell liquor in its 25 County-owned and operated retail stores.
Seventeen states and a few other counties have a "control" system for alcohol distribution. All other Maryland counties are "license jurisdictions" where licenses are issued to private businesses to operate all levels of alcohol production and distribution. Maryland law establishes the framework and structure for county alcohol control operations, including in Montgomery County. The Ad Hoc Committee may make recommendations to the Council that would require state action before implementation.
"I want Montgomery County to be known as the county that works," Leventhal said in the release. "This OLO report provides the background information needed for the Council to address the issues that have been discovered at the Department of Liquor Control. I look forward to a robust discussion about all of the options suggested in the report and working with our State Delegation on these issues."
The County's liquor operations are maintained through a self-supporting enterprise fund. Revenue from alcohol sales is used to fund the operations of the DLC, pay for debt service and provide annual transfers to other County funds. The Liquor Fund averaged an annual profit of $29 million between Fiscal Years 2010 and 2014. The profit ranged from a low of $25 million to a high of $33 million. In the last five years, DLC has transferred an average of $25.7 million to the general fund each year.
"I think it is clear that at the very least DLC can work more efficiently to respond to community and business concerns. DLC has been a very important source of revenue for County operations, so I believe the effect on revenue of any recommendation will be an important consideration," Elrich said in the news release.
OLO's report can be found at: http://www.montgomerycountymd.gov/olo/reports .