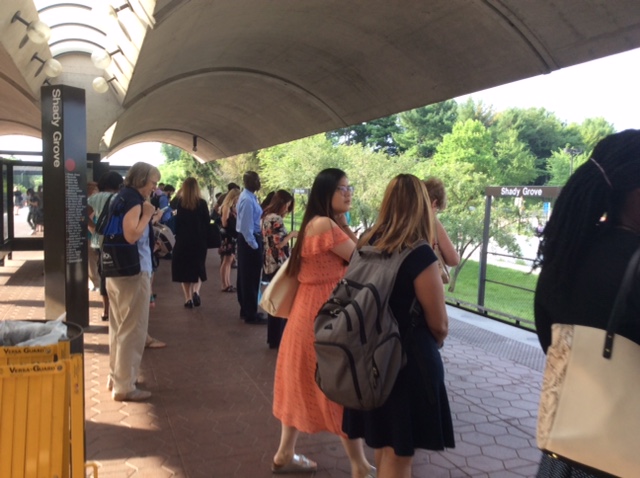 Report Supports Call for Sales Tax to Support Metro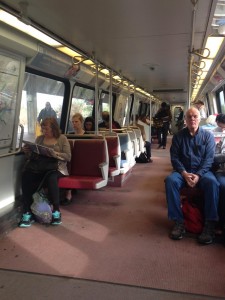 A new report makes the case for a regional sales tax to pay for improvements to Metrorail, saying that the addition of a penny to the sale tax would help close a $9.5 billion funding gap to bring the transit system to a "state of good repair."
The report, from the Metropolitan Washington Council of Governments, defines a state of good repair to mean Metro can operate at full level of performance.
Without a dedicated funding source, such as an increase in the sales tax, could reduce regional tax revenues by $1 billion to $2 billion each year.
"The lack of investment puts at risk $50 billion of investment, adjacent to Metro, that depends on a safe and reliable system. The success of the region's economy overall relies heavily on a world-class transit system," the report says.
The report was drawn up by a technical panel within COG. Timothy Firestine, chief administrative officer for the county, was a member of the panel.
Montgomery County Council President Roger Berliner said the report will not be forwarded to a Metro working group within COG, of which he is a member.
"Now the policy wonks turned it over to the policy makers," Berliner said.
Metro has been plagued by a range of service issues, from a smoke incident that killed a passenger in 2015 to two trains colliding in 2009, killing nine. General Manager Paul Wiedefeld took over the Washington Metropolitan Area Transit Authority on Nov. 30, 2015. The following March he shut down the system for a day after a fire in a D.C. station. Since then, the system has undergone "SafeTrack" efforts to accelerate track improvements, but have caused disruptions for commuters.
In the technical panel's report, members suggested Metro limit its annual spending growth to 3 percent on capital and operating expenses.
In addition to the sales tax, the panel also considered a value-added tax, which is common in other countries but has not implemented in the United States. The panel also considered an increase to the gas tax or the creation of a commuter tax.
The sales tax increase — which in Maryland would increase the sales tax from 6 cents to 7 cents on the dollar — would generate $650 million a year. The report envisions the tax increase limited to jurisdictions with Metro stops: Montgomery and Prince George's counties in Maryland; the District of Columbia; Arlington, Fairfax and Loudoun counties in Virginia; and the cities of Alexandria, Fairfax and Falls Church in Virginia.
The tax increase in Montgomery County is estimated to raise $91 million a year and in Prince George's County it would raise $81 million a year.
The benefit to a sales tax increase, the report says, would be the ease in raising awareness and a dedicated sales tax for transit is used around the country.
The report also notes drawbacks:
Maryland would require legislative approval;
Some of those paying pay the tax would not be Metrorail riders and might consider it unfair to pay for the service; and
The regional tax is not entirely proportional to the current share of each jurisdiction's funding levels for Metro.