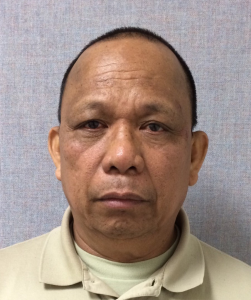 Report: Tordil Pleads Guilty in Prince George's County
Eulalio Tordil pleaded guilty Monday for shooting his estranged wife outside a Prince George's high school, WTOP reported. The plea was entered in Prince George's County Circuit Court for a shooting spree that occurred May 2016.
Tordil, 63, of Adelphi had pleaded guilty in April in Montgomery County Circuit Court for four shootings here, two of them fatal.
In April, Montgomery County State's Attorney John McCarthy told reporters his office would seek the maximum sentence, life without possibility of parole, calling it the "only appropriate sentence." Sentencing in Montgomery County will be July 7.
"This was a man who wanted to go out in a hail of gunfire at the hands by Montgomery County police. He wanted a suicide by cop," McCarthy said in April.