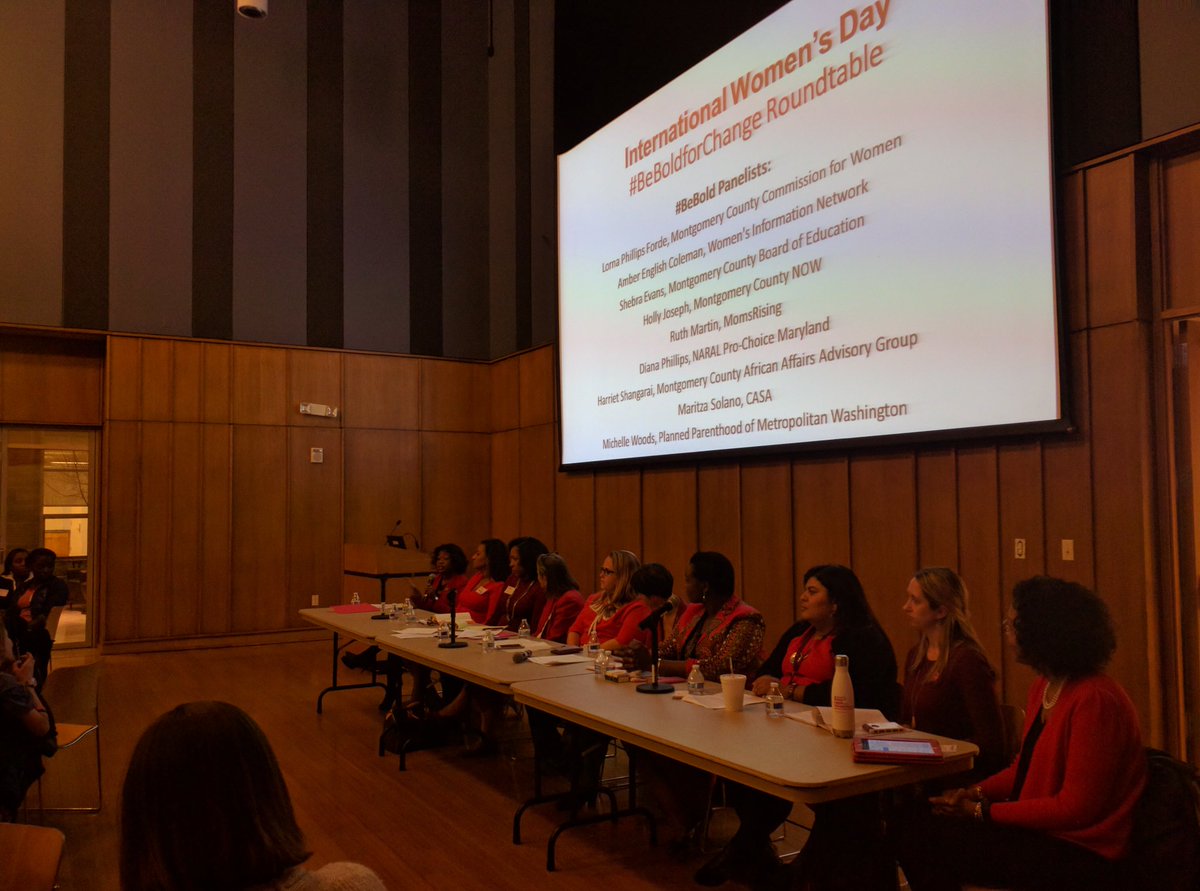 Reproductive Rights a Major Concern Expressed During Women's Roundtable in Silver Spring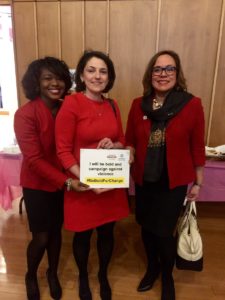 Questions surrounding women issues on health and reproduction is what prompted Del. Jheanelle Wilkins (MD-20) to host a women's roundtable in Silver Spring Wednesday evening; the same day as International Women's Day.
The theme for Wednesday's roundtable titled, "BeBoldforChange," encouraged residents to voice their concerns regarding women's rights and issues.
"This dialogue was to share information and to keep people informed," Wilkins said. "People wanted to know how priorities have changed since the November election and how to take concrete action for implementing change."
One issue of concern participants expressed was how women's health could be impacted under President Donald Trump's administration since there have been talks to defund Planned Parenthood, according to Wilkins.
"I took a survey beforehand during the RSVP process asking people about their top priorities in terms of women issues," Wilkins said. "Overwhelmingly, the response was reproductive justice issues or issues concerning health."
A panel of guest speakers from various organizations including: Planned Parenthood, MomsRising, NARAL, Montgomery County NOW, the National Council of Negro Women, the Women's Information Network and more, also joined in the conversation. The goal of the panel was to give attendees actions they could take with their elected-officials.
Wilkins said in a phone interview that she is working with Del. Shane Pendergrass (MD-13) on a bill that would ensure individual access to health care that Planned Parenthood provides in the event they are no longer funded by the federal government.
.@JheanelleW asked upon RSVP what #1 concern was- overwhelmingly most popular "reproductive rights" #BeBoldForChange #InternationalWomensDay

— nevie (@nevieb) March 9, 2017
An amazing panel of women at the #BeBoldForChange roundtable in Montgomery County including @JheanelleW @ShebraEvans pic.twitter.com/evq4pctnPy

— Danielle Meitiv (@DanielleMeitiv) March 9, 2017
Thnx Delegate @JheanelleW 4 putting together tonight's #BeBoldForChange Roundtable in commemoration of Int'l Women's Day @KateforTakoma pic.twitter.com/nFjppETvRe

— Nancy Navarro (@nancy_navarro) March 8, 2017