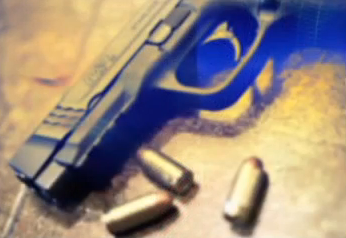 Resident Shoots Man He Believed Was Stealing from Him
A Rossiter Court resident shot an 18-year-old he believed was stealing from his automobile, Montgomery County police said.
The teen and two juveniles fled after the shooting but officers found them, police said.
No names were included in the report because it is police policy not to identify someone who has not been charged, said Officer Rick Goodale, a police spokesman.
The incident took place in Good Hope, a neighborhood east of New Hampshire Avenue and north of the Intercounty Connector.
About 3:18 a.m. Wednesday, Wheaton District officers were investigating a theft from a vehicle in the 14000 block of Twig Road. While police searched the area for the culprits, the Rossiter Court resident flagged down the officers and reported a theft from a vehicle, police said.
The resident said he had a handgun, confronted three supposed thieves and fired at them, police said.
The resident provided a description of the three and said they fled after he had fired shots at them.  The resident turned over his handgun to officers, police said.
A short time later, the Emergency Communications Center received a call for the report of a shooting victim in the 1300 block of Elm Grove Circle.
Responding officers found the victim suffering from an apparent gunshot wound to his lower torso, Goodale said.  He was taken to a local hospital with nonlife-threatening injuries.
Officers determined he was one of the three whom the Rossiter Court resident shot at, police said.
Police found one of the juveniles at this location, police said. Police found the other juvenile on Good Hope Road, police said. The two juvenile suspects have been charged with theft related offenses.
Detectives are still working to determine if the gun was legally registered, Goodale said. Detectives also are consulting with the State's Attorney about any possible charges for the shooter, he said. The person shot has not been charged with anything as of yet.
This remains an ongoing investigation.  Detectives are urging anyone with information about this event to contact 4th District detectives at 240-773-5530.