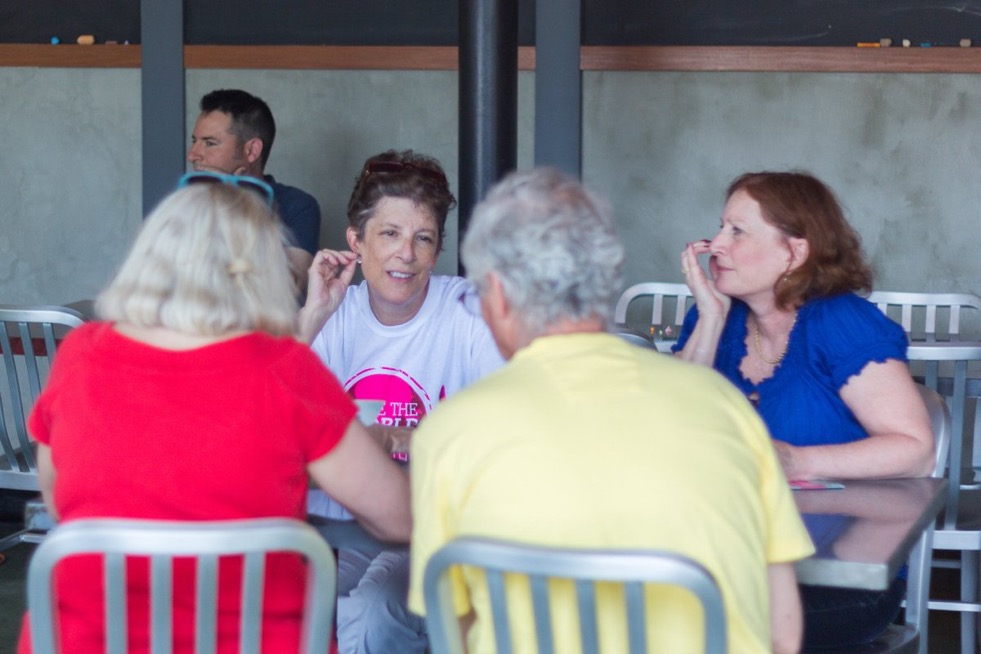 Residents Attend Taste the World in Fenton Village
Thousands of residents and visitors came out to the annual Taste the World in Fenton Village on Sunday afternoon.  In what organizers call a "restaurant crawl," more than 30 local businesses showcased the diversity of food and culture in downtown Silver Spring.
"This year's event was the seventh year," Reemberto Rodriguez, Silver Spring Regional Director said. "This event has now become an integral part of our community's annual celebrations."
The taste the world festival allowed participants to experience various cultures through food, dance and musical entertainment.  This year also featured the Fenton Street Market , which exposed residents to see an area that is usually left out, according to Rodriguez.
"This year in particular, many of the Fenton Village businesses have had to deal with major disruptions due to redevelopment of the County's Parking Lot 3 for a residential complex that will include 399 apartments and accompanying retail," Rodriguez said. "Therefore, the exposure provided by the event is timely."
Nbd just @CoUnTy_ExEc rolling thru #FSM and #TTWFV in #DTSS ? @reemberto pic.twitter.com/TXvF9XDbqN

— Fenton Street Market (@FentonStMarket) May 22, 2017
#TTWFV #silverspring was exceptional! Thanks to the volunteers that made it happen. Great fun! @tomhucker @CoUnTy_ExEc pic.twitter.com/aN6ydzOZZC

— reemberto (@reemberto) May 22, 2017
Available at Thai Market right now! What are you waiting for? #TTWFV pic.twitter.com/CURuC7vr5m

— Fenton Village (@FentonVillage) May 21, 2017
First time at Ghar-E-Kabob, thanks to Taste the World! #TTWFV pic.twitter.com/5SAIWtg6sa

— Julio Cerón (@jceron12) May 21, 2017
Fenton Village Restaurants Will Show Off Silver Spring's Cultural Diversity